Den 25 September presenterar vi Crash Nomada på Garaget.
Folkpunkarna i Crash Nomada firar snart tioårsjubileum. Med sin unika blandning av dansant folkmusik laddad med elektrisk punkenergi är de kända för vilda spelningar och har många gånger hyllats som ett av Sveriges bästa liveband.
Utan att någonsin tappa enkelheten, råheten och de dansanta klubbvibbarna skapar de experimentell, anarkistisk och genreöverskridande global folkpunk med influenser från hela världen.
Crash Nomada har spelat på flertalet klubbar och festivaler runtom i Sverige och Europa, bland annat Maré de Agosto Festival (P), Boomtown Fair (UK), Lowlands festival (NL), Miracle Hill Festival (I), Peace & Love-festivalen (S) och Urkult (S).
Debutalbumet Atlas Pogo släpptes 2012 och följdes av EP:n Broar 2013 och ett antal singlar. 2017 samarbetade de med den egyptiska sångerskan Maryam Saleh vilket resulterade i singeln Leih ya Hamam som troligen är den första duetten på svenska och arabiska som någonsin gjorts. Det andra, självbetitlade, fullängdsalbumet producerades av Jari Haapalainen och släpptes 2018.
"Crash Nomada äger scenen och publiken. Jag har (…) aldrig sett eller hört något liknande live" – AFTONBLADET, ROCKBJÖRNEN

"gå och se detta band live, du lär få en dans- och festkväll utan like!"
– HEY SUGAR MAGAZINE

" … ett grymt liveband. Attityd…"
– MUSIKMAGASINET LIRA

"röjer på som ett skenande tåg och man kan inte sluta le"
– GAFFA
Som support denna kväll ser vi Sven-Holger & Skuggspelet.


Hedemoras stolthet Sven-Holger Rosenvinge beundras för sina texter, sitt röstspann och sin musikaliska talang och tillsammans med sitt oerhört skickliga och musikaliska band, Skuggspelet, återspeglar han toner från barndom och nutid där det kraftfulla blandas med det sårbara.
Köp biljett: 200 kr
2 Oktober – Blues Caravan (US) + Traci Trexx Midnite Blues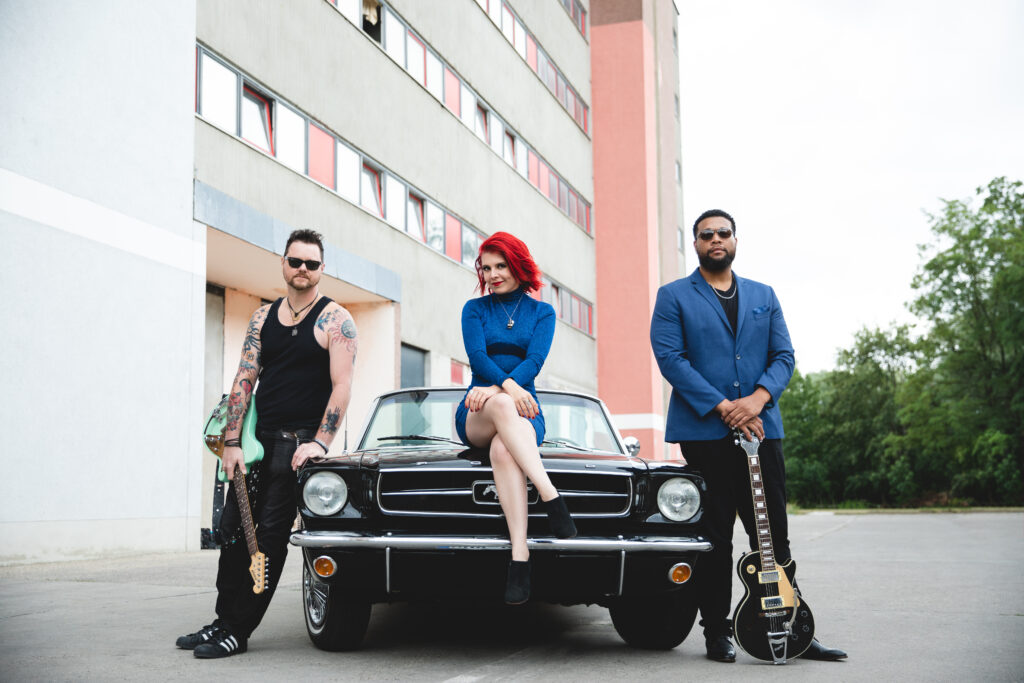 Den 2 Oktober presenterar vi Blues Caravan på Garaget.
THEY ARE BACK! Ruf's Blues Caravan 2021 featuring Jeremiah Johnson, Whitney Shay, Ryan Perry!
Ruf Records' Blues Caravan is unstoppable. Fifteen years after Europe's most respected label put on its first showcase tour, the founding concept is instantly familiar to blues fans: every night, on club stages across the US and Europe, three rising talents will burn down the house and kick the blues into the modern age. But there's a twist. With the lineup chosen each year from the cream of the Ruf roster, every Caravan has a fresh vibe, a fizzing chemistry and plenty of flying sparks. And with three wildly different artists running the gamut of styles in 2021, all bets are off.
Jeremiah Johnson is the St. Louis bluesman from the school of hard knocks. After early days as the Southern circuit's best-kept secret, 2018's acclaimed Straitjacket album put the bandleader in the spotlight with its searing performances, smart hooks and blue-collar lyrics. "I am Southern blues-rock," states Jeremiah. "It's in my blood, my heart and my soul. I always sing my songs from my heart, with the same passion that I had when I wrote them. They come from the blood, sweat and tears of a blue-collar worker in the Midwestern United States. I couldn't be more excited about the Blues Caravan lineup – it'll be hotter than a two-dollar pistol!"
We first met Ryan Perry as a teenage phenomenon, when he hijacked 2007's International Blues Challenge in Memphis with his Homemade Jamz Blues Band, and announced his talent for sharp storytelling, stinging guitar and soulful vocals. This charismatic bandleader's talents have only grown over the last decade, and following 2019's solo debut on Ruf Records, Ryan is the finished article, armed with a setlist to raise the roof. "Fans can expect high action and low ego on the Blues Caravan," he says. "My live shows are packed with passion and soul, always fun and full of energy – as only a Mississippi bluesman can deliver."
There's no mistaking Whitney Shay. When this San Diego fireball hits the stage, the first thing you'll notice is the flammable hair and sparkling dresses. But on this year's Blues Caravan, the singer's show will match her style, as Whitney shakes out the R&B floor-shakers from her acclaimed A Woman Rules The World album – and gives you a sneak preview of the studio material to come. "When I perform," she says, "I want people to dance and be engaged. To me, blues has always been about catharsis, the purging of sad experiences. If I can make the audience leave smiling and feeling like they've forgotten about the troubles of their day, I've done my job."
Som uppvärmare denna kväll ser vi Avestas egna Traci Trexx Midnite Blues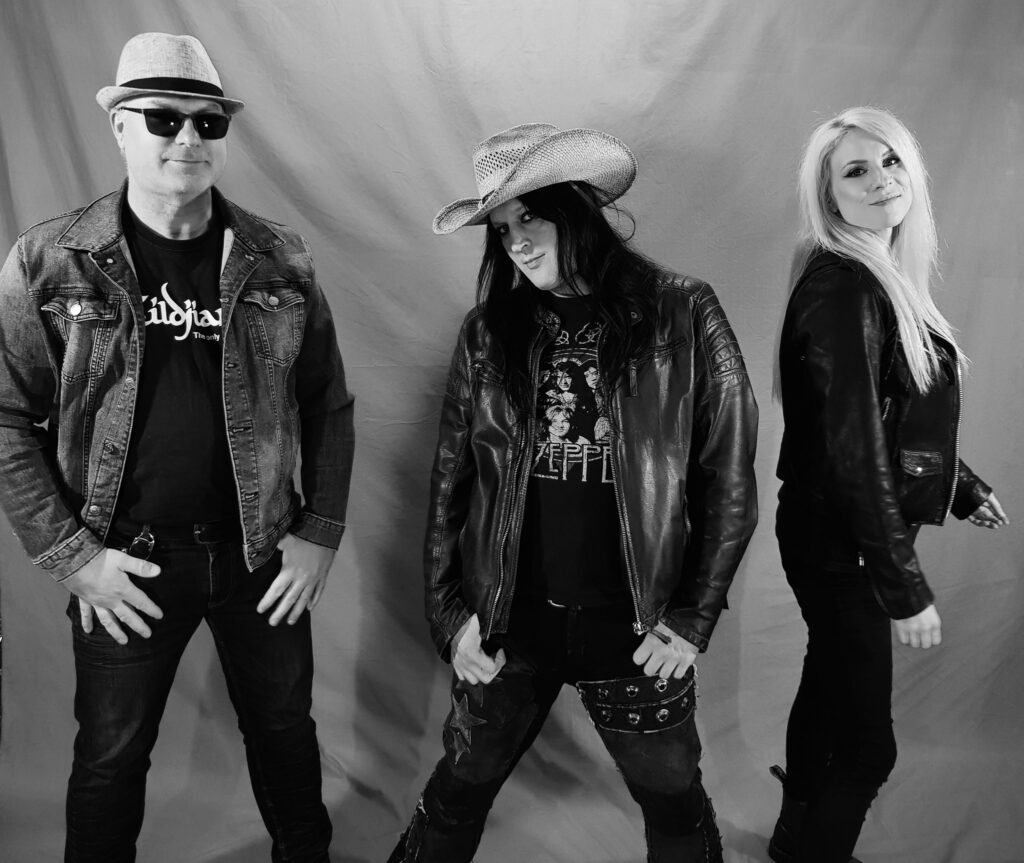 Traci Trexx känner vi till från glamrockande Vanity Blvd. Han är nu aktuell med sitt soloprojekt Midnite Blues som snart släpper sin debutplatta producerad av Jonas Kjellgren (Roadhouse Diet, Raubtier mfl).
Köp biljett: 320 kr
På grund av Coronaviruset så är Supersuckers uppskjutet till den 13 Maj 2022. Köpta biljetter gäller!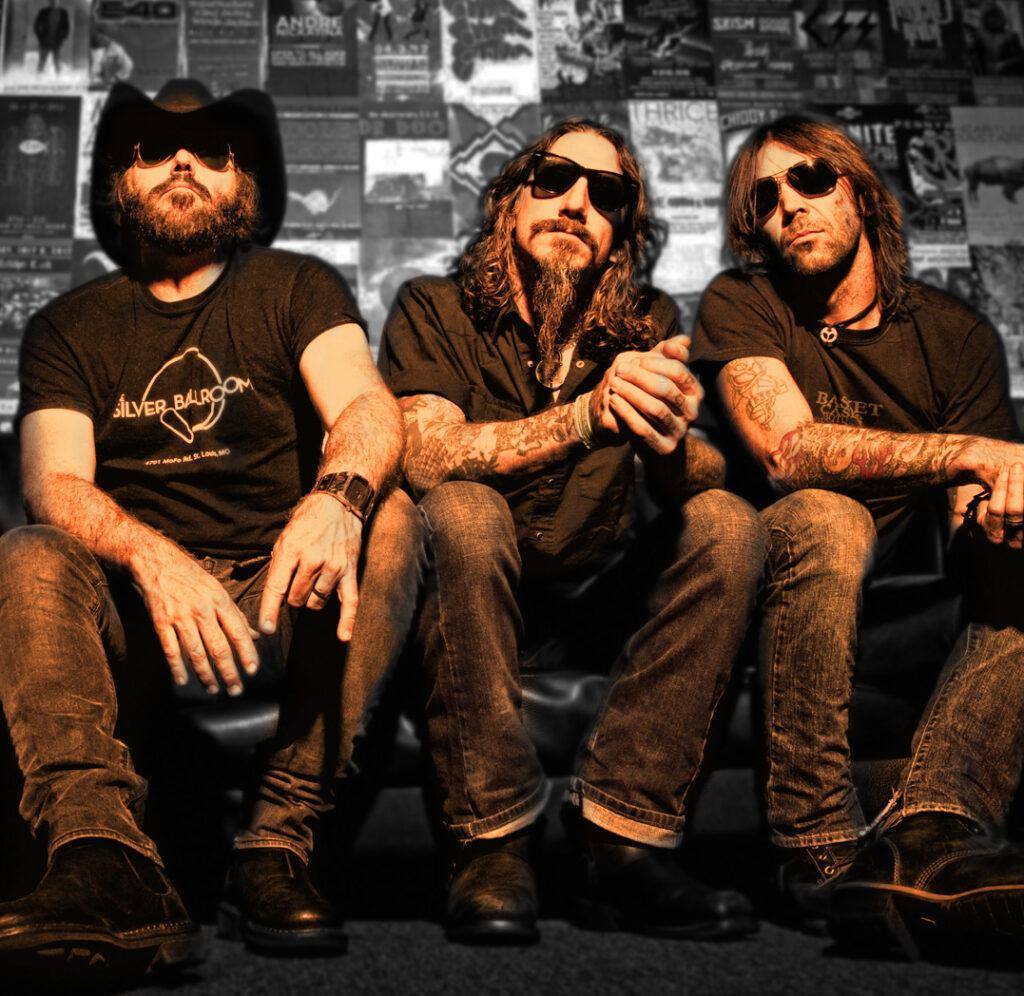 Den 13 Maj, 2022 presenterar vi stolt Supersuckers välkomna till Garaget.
If you don't like the Supersuckers, you don't like Rock-N-Roll.
-Lemmy Kilmister from Motorhead
"You've heard our name, you've seen our records, our t-shirts and our stickers. We're probably the favorite band of someone you know and yet maybe we're still a mystery to you. Well my friend, that's okay, you're at the right place to get to know the greatest rock-n-roll band in the world, The Supersuckers."
"And the next time you see the 'Supersuckers' name, whether it's in the record store, online somewhere, or on the marquee at your local rock club, know that there's some quality, honest, ass-kicking, hard working individuals behind it all trying to make your life a little better through the "Evil Powers Of Rock-n-Roll" (and the occasional detour into the country music, of course) and we'd love nothing better than to have you there with us as! Just remember to wear clean underwear, because we're gonna rock your pants right off of you."
– Eddie Spaghetti, Rock Guy
The Supersuckers
They played my birthday party. They rock!
-Eddie Vedder from Pearl Jam
One of the few outfits that can call itself "The World's Greatest Rock 'n' Roll Band!" and actually get away with it, the Supersuckers eat Marshall stacks and cowboy hats and s**t out high-volume ass-kickery, Motörheading country music and Willie Nelsoning garage-punk better than virtually anyone else, ever.
– Philadelphia Weekly
Som uppvärmare ser vi Avestas egna King Hobo Deathmachine.
-Support Your Local Hobo-
Köp biljett: 240 kr
På Spotify-listan nedan kan ni lyssna på alla artister som spelat på Garaget sedan starten 2006.
Vi får en del frågor angående medlemskapet, speciellt från personer som inte bor i närområdet. Så här ligger det till: Man måste vara medlem för att komma in på våra arrangemang. Att bli medlem är dock enkelt, klicka på "Bli medlem" här ovan, fyll i dina uppgifter så får du snart ett bekräftelse-mail med information om hur du går vidare. Ni kan då, vilket vi rekommenderar, betala in 250 kr för ett fullt medlemskap till bankgiro 5890-4038 eller swisha till 123 345 36 10. Ni kan också lösa ett "förenklat medlemskap", riktat till er som kanske inte bor i närområdet och/eller bara tänker besöka ett arrangemang i år. Ni får då betala ordinarie biljettpris + 100 kr för det "förenklade medlemskapet". Detta "förenklade medlemskap" kan nyttjas vid flera arrangemang (ni betalar alltså en förhöjd entré på 100 kr vid varje arrangemang ni besöker). Ska ni gå flera gånger så tjänar ni naturligtvis på att lösa ett fullt medlemskap.
Välkomna med er ansökan.