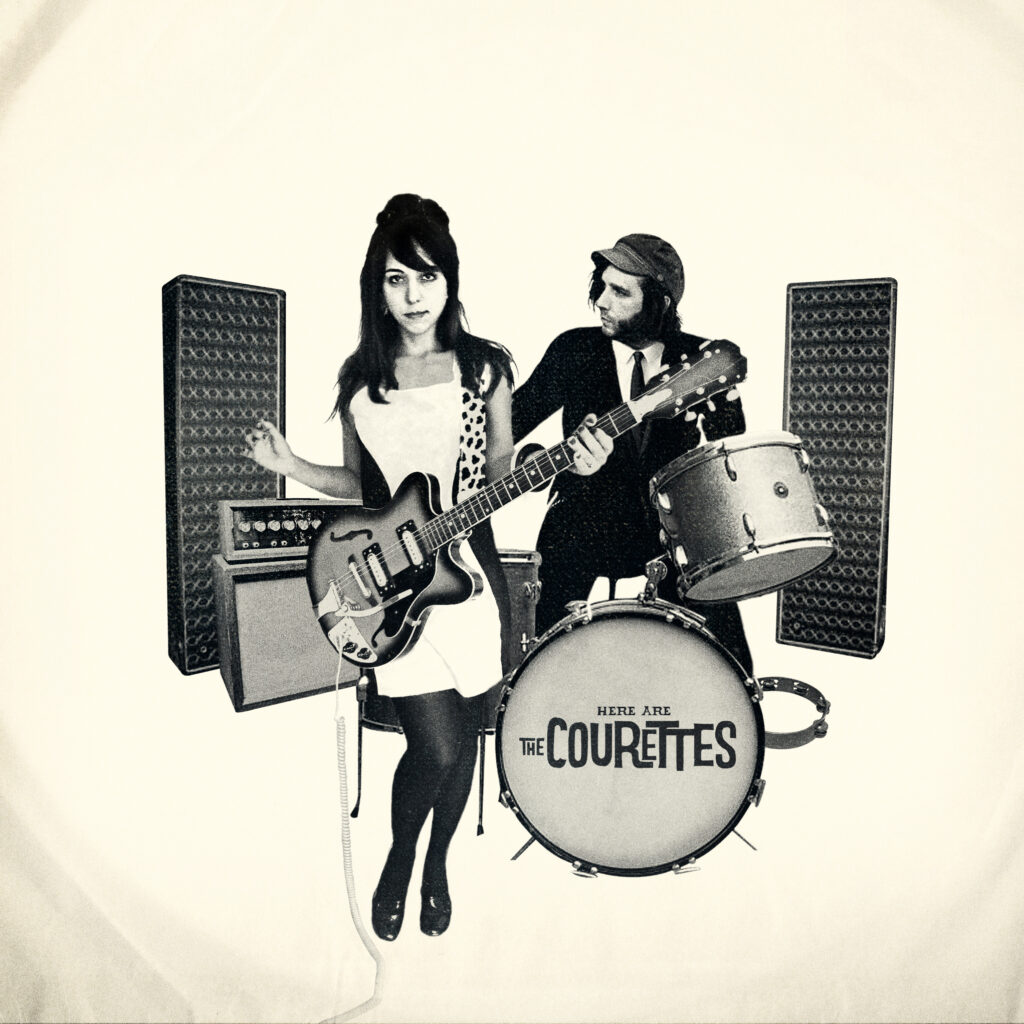 Den 4 December är det dags för Garagets Julfest med coola The Courettes på scen.
The Courettes is an explosive Danish and Brazilian rock band who is praised by the coolest music magazines around the world!
In 2020 the band signed with legendary British label Damaged Goods Records, putting them on the same roster as top international rock icons like Buzzcocks, Manic Street Preaches, Atari Teenage Riot, New Bomb Turks, Amyl and the Sniffers, Billy Childish, Captain Sensible and many others. Their first single by Damaged Goods "Want You! Like A Cigarette" was released in 2020 in the middle of the Covid-19 pandemic and got airplay at BBC 6 Radio in England and spins at P6Beat and P4 in Denmark, and the first pressing of the 7" vinyl was sold out in two weeks.
" This extraordinary 45 marries a super- charged pop top side to a charging, rampaging flip" wrote Kieron Tyler (Mojo, UK)"

"The world's greatest two person rock n' roll ensemble just gets better and better" Lindsay Hutton (The Next Big Thing, UK)
In 2021, a brand new single, "Hop The Twig", an exciting blend of garage, surf, 60s girlie pop and riot grrrl attitude, was released in the Spring and again got fantastic reviews:
"The Courettes are a force to be reckoned with. Matching the garage rock ferocity of The Sonics to prime early 60s girl group, the band's output is utterly feral in the most addictive possible way. Reminiscent of The Ronettes given a Ramones style overhaul, their evil charms arrive covered in blood-soaked glamour. Twanging guitar and raucous percussion, 'Hop The Twig' is a gonzo take on surf music, a wild head-long charge into the unknown." The Clash Magazine, UK

"Mixing Duane Eddy Twang and 60s girl-group vocals. Give it some stick with The Courettes!" Vive Le Rock, UK

"Soundtrack all of life's most buoyant moments — the kind of tune that plays in the background after walking away with victory in pocket. "Hop The Twig" is a skeletal 3D dance of '60s surf-rock, a three-minute pill of a track that bears itself to repeated listens and should deliver a rising tide that lifts The Courettes' up to global audiences. Fire "Hop The Twig" and tell your friends about your new favorite band, The motherfucking Courettes" Vanyaland Music, UK

"It seems like they are only getting better. Their new single Hop The Twig is perhaps their biggest hit to date, a great blend of danceable girl group garage and echoing surf rock with lyrics to sing along".
Add to Want List, UK

"In the world of sixties garage rock, the Courettes are becoming increasingly important (…) "Hop The Twig" is a supercharged Link Wray mixed with early Fuzztones (…) The freshness of the duo is impressive. The riffs are unstoppable and you immediately feel an alchemy when Flavia and Martin play together." La Grosse Radio, France
"Back In Mono" , the duo ́s third album is being mixed now in Japan by Wall of Sound afficionado Seike Sato and brings the band in top form, showing great songwriting skills, Spectoresque arrangements and broader nuances, influences and sound qualities to their garage rock recipe. The tunes are teen-trash-tragedy garage meets The Ronettes and The Ramones in Gold Star Studios' echo chamber. Fuzz guitars, loud drums, trashy pianos, jingle bells, tambourines and three-minute dance floor garage killers where a Wall of Sound blasts the songs out of the speakers!
The album will be released in the Fall 2021 by Damaged Goods Records, and the band has high hopes for being able to be back on the road for promoting it. As everybody else, The Courettes can ́t wait for having sweaty rock'n'roll shows again!
One of the most hard working bands on the European rock scene, The Courettes has the reputation of delivering full-speed energetic performances
("The Courettes full-bore attack would do any festival proud" Kieron Tyler – Mojo, UK)
and has played in 15 countries around Europe and Brazil. In 2020, despite the pandemic, the band kept the wheels turning and impressively made 25 concerts in Denmark, Germany, France and Norway, showing their never ending lust, dedication and seriousness towards their career. Flavia Couri (Vox, Guitar) and Martin Couri (Drums, Vox) have played at festivals like Eurosonic (Holland), Reeperbahn and Garageville (Germany), Azkena Rock Festival (Spain), Roots & Roses (Belgium), Bukta (Norway), Cosmic Trip (France), Franklin Fest (UK), Gutter Island, SPOT, Distortion and Copenhagen Psych Fest (Denmark) and also toured in Sweden, Finland, Austria, Italy, Portugal and Brazil and shared the stage with artists like The Sonics, The Pretty Things, Holly Golightly, The Bellrays, Jon Spencer, B52 ́s, Stray Cats, Kitty, Daisy and Lewis, Gang of Four, Weezer, Franz Ferdinand and more.
Köp biljett: entré + mat: 250 kr, endast entré: 150 kr
Vi öppnar kl 18:00 för de som förköpt mat, maten serveras kl 18:30 så vänligen kom i tid. Insläpp för övriga kl 21:00. The Courettes på scen ca 21:30.
14 Januari – Revolt (NO) + Vivillain (NO)
Den 14 Januari presenterar vi två up and coming band från Norge – Revolt + Vivillain
Revolt låter som erfarna stadiumrockare med förtroende och en äkta tro på sin egen närvaro. Med sin nya singel Kyoto påskyndar de tempot, de förmedlar sin talang och de är redo för det som kommer ..
Vivillain leverer en energisk liveshow som tar dig tillbaka till 80-talet. Bandet kombinerar catchy modern melodiös rock och hård drivande rock. Vivillain är ett band som bör upplevas live.
29 Januari – TBA
Februari – TBA
Mars – TBA
1 April – Horndal + Parasit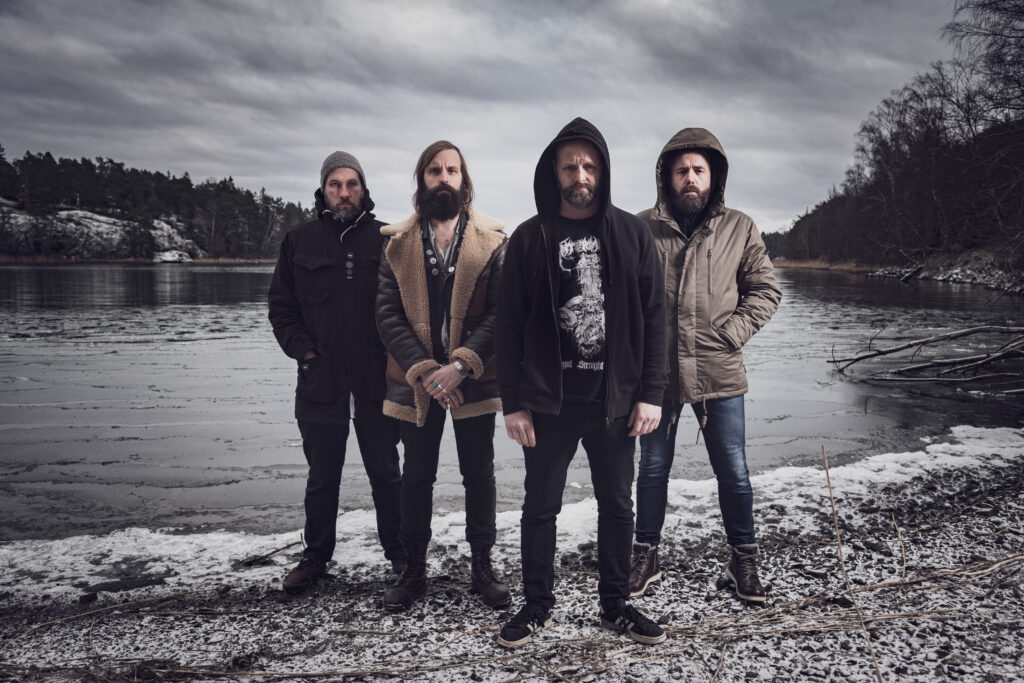 Den 1 April kommer Horndal att återigen mangla sönder Garaget.
Horndals andra album från april 2021 är Sveriges hårdaste genomslag på länge. Musikaliskt stor, hård och skrymmande. En politiskt relevant, arg och vemodig berättelse om den svenska bruksortens förfall. Och nu med en strimma nytt hopp/hot från Big Tech Google.
Lake Drinker är den sanna spökhistorien om Horndal – en liten bruksort i södra Dalarna som i slutet av 70-talet genomled ett orent helvete. Horndal fick sitt stålverk och levebröd likviderat, byn avfolkades och lämnades att rosta bort. Nu över fyrtio år senare lovar en amerikanskt techjätte (googla det) guld och gröna skogar. Men än syns inget guld och de gröna skogarna har blivit till kalhyggen. När planerna kom upp till ytan om att låta byns bad- och fiskesjö tillika reservvattentäkt Rossen skulle bli till servrarnas kylvatten var det som att albumet skrev sig själv. Hin Håle är tillbaka. Och nu tänker han dricka upp sjön. Lake Drinker är en tung berättelse om att sluta avtal med djävulen. Men den här skildringen är ingen saga. Den är djupt rotad i samhället, nu återberättad av ett band som har sina egna rötter i byn.
Albumet är stöpt i en rå och organisk form med lika delar sludge, death, doom, hardcore, death, thrash och punk med oväntade inslag av klassiskt slagverk, blåsarrangemang, protestvrål och röstinspelningar från nedläggningstiden. Allt sammantaget – rostig metal.
Gensvaret blev enormt, även långt utanför metalvärlden. Framsidor och flersidiga artiklar i Dagens Nyheter och ETC. Stora intervjuer i bland annat P1 Kulturnyheterna, Decibel Magazine, Consequence, Bandcamp feature, Gaffa och medverkan i flera av landets och utlandets största musikpodcasts. Och just nu spelar Sveriges Radio in en hel dokumentärserie om Horndal, dess minst sagt intressanta historia och invånare.
Förutom 1:a på kritikerlistan hamnade Lake Drinker 1:a på den fysiska försäljningslistan i genren hårdrock och 2:a alla genrer. Nu väntar turnéer med besök på klubbar och festivaler runt om i landet.
New Noise Magazine 4,5/5, Gaffa 5/6, Aftonbladet 4/5, WeRock 10/10, Sweden Rock 8/10, Metal Temple 10/10, Spark Magazine 5,5/6, Slavestate 4/5, Hated One 98/100
Som uppvärmare ser vi Avestas egna mangelkungar Parasit.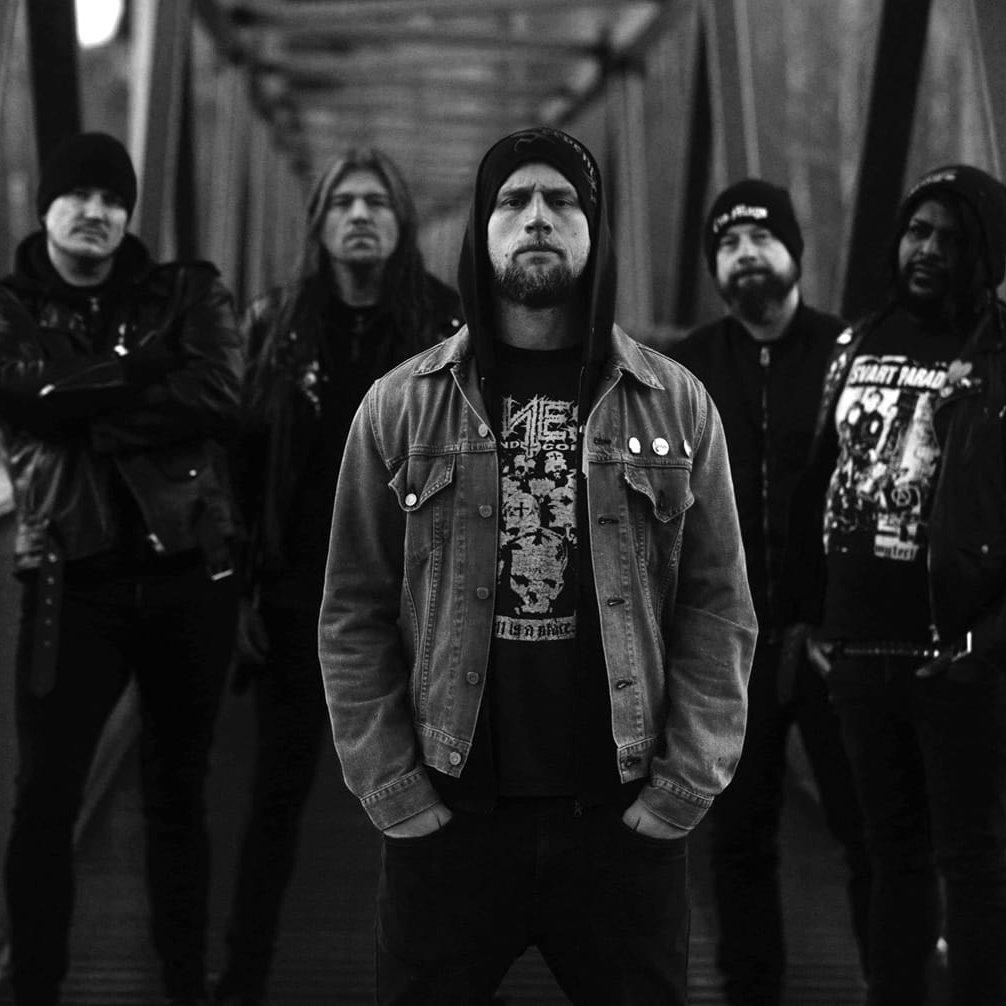 22 April – TBA
13 Maj – Supersuckers (US) + King Hobo Deathmachine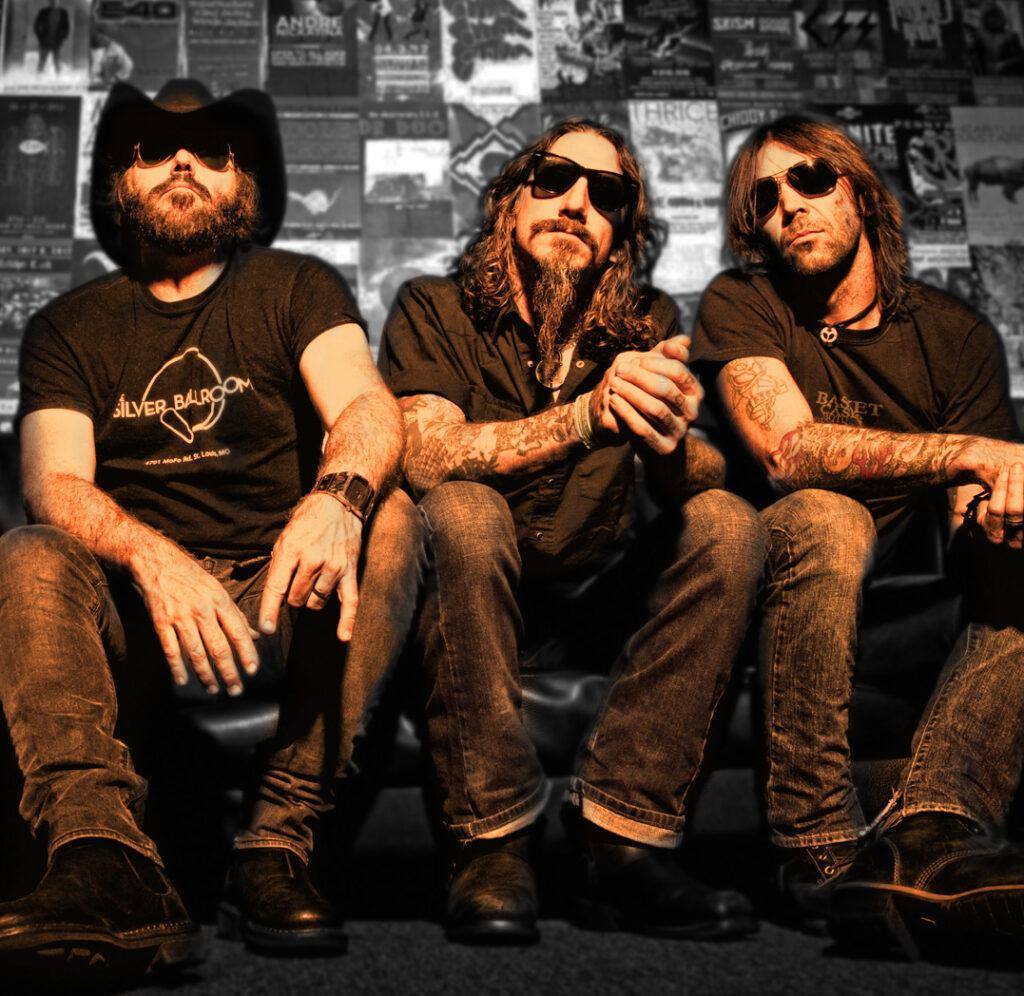 Den 13 Maj, 2022 presenterar vi stolt Supersuckers välkomna till Garaget.
If you don't like the Supersuckers, you don't like Rock-N-Roll.
-Lemmy Kilmister from Motorhead
"You've heard our name, you've seen our records, our t-shirts and our stickers. We're probably the favorite band of someone you know and yet maybe we're still a mystery to you. Well my friend, that's okay, you're at the right place to get to know the greatest rock-n-roll band in the world, The Supersuckers."
"And the next time you see the 'Supersuckers' name, whether it's in the record store, online somewhere, or on the marquee at your local rock club, know that there's some quality, honest, ass-kicking, hard working individuals behind it all trying to make your life a little better through the "Evil Powers Of Rock-n-Roll" (and the occasional detour into the country music, of course) and we'd love nothing better than to have you there with us as! Just remember to wear clean underwear, because we're gonna rock your pants right off of you."
– Eddie Spaghetti, Rock Guy
The Supersuckers
They played my birthday party. They rock!
-Eddie Vedder from Pearl Jam
One of the few outfits that can call itself "The World's Greatest Rock 'n' Roll Band!" and actually get away with it, the Supersuckers eat Marshall stacks and cowboy hats and s**t out high-volume ass-kickery, Motörheading country music and Willie Nelsoning garage-punk better than virtually anyone else, ever.
– Philadelphia Weekly
Som uppvärmare ser vi Avestas egna King Hobo Deathmachine.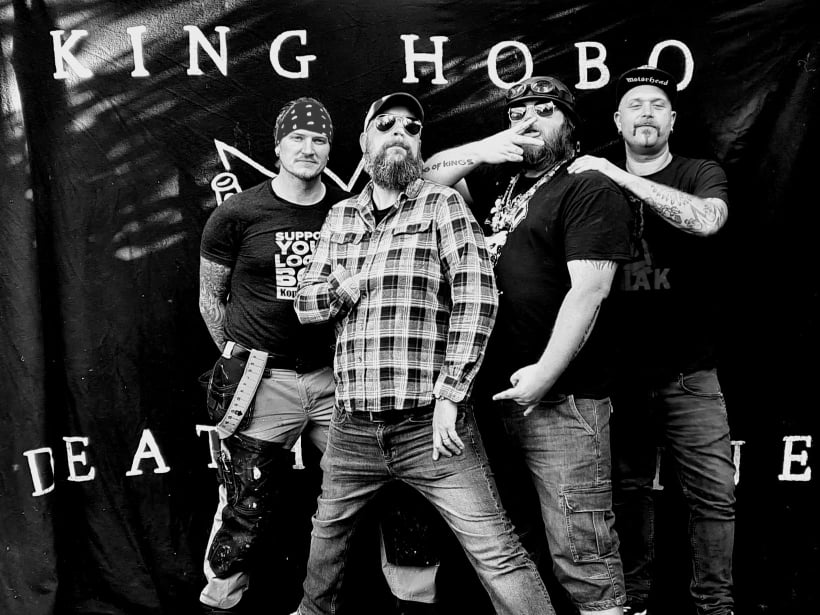 King Hobo Deathmachine bildades sommaren 2018 ur spillrorna av bandet Fiends och består av de trevliga pojkarna Cliff Ahead på Gitarr & sång, Mighty Lance Bishop på trummor, Slim Jim Shot Glass på Gitarr & sång och Fred DeVil Sång & Bas. Med en färsk platta i bagaget kommer dom att värma upp scenen för Supersuckers.
-Support Your Local Hobo-
Köp biljett: 240 kr
20 Maj – The Fleshtones (US)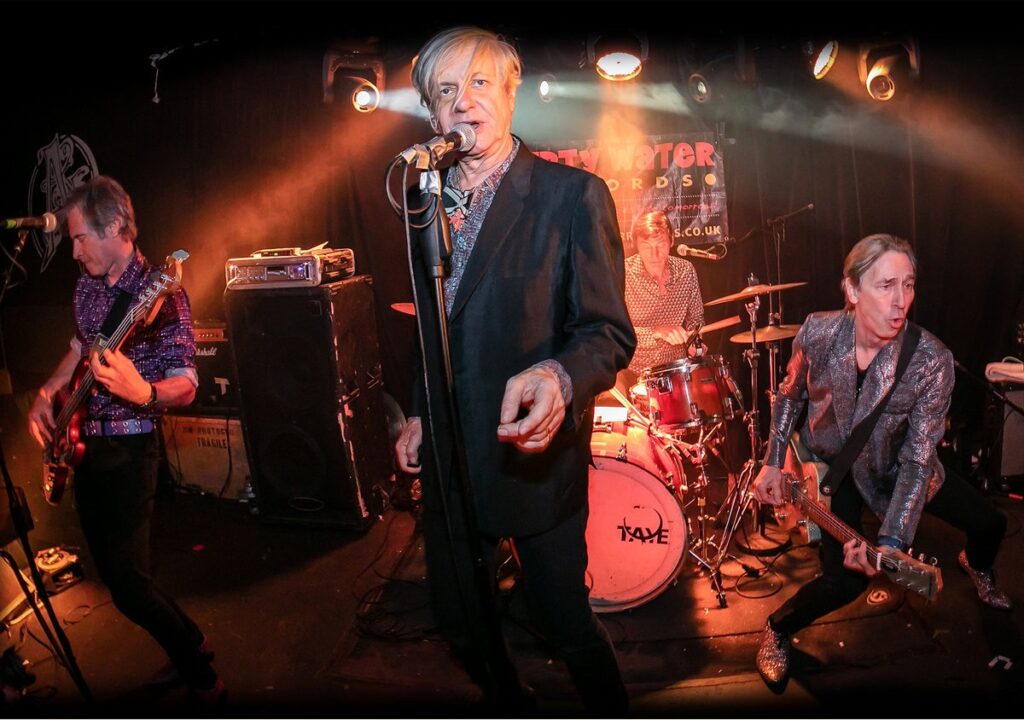 Den 20 Maj presenterar vi kultrockarna The Fleshtones på Garagets scen.
The Fleshtones är ett av de mest aktiva garage-rockbanden från New York som har sina musikaliska rötter i rock'n'roll från 1950- och 1960-talet. De kallar själva sin musik för superrock och efter 45 år på scenen kallas de för kungarna i garagerocken med all rätt.
Bandet grundades 1976 i New York-distriktet Queens, av sångaren och keyboardisten Peter Zaremba, gitarristen Keith Streng, bassisten Jan Marek Pakulski och trummisen Bill Milhizer. Med låten "American Beat" slog de igenom och de fick ett skivkontrakt hos labeln I.R.S. Records. Deras första EP "Up-Front" släpptes 1980 och två år senare kom debutalbum "Roman Gods". Ytterligare tre album släpptes under I.R.S., varav "Hexbreaker" som anses vara deras bästa.
I början av karriären bytte de basister flera gånger och adderade en saxofonist till line-upen. Förutom detta har The Fleshtones varit oförändrat sedan 1990 och idag består kvartetten av Zaremba, Streng, Milhizer och bassisten Ken Fox.
Dom är nu aktuella med albumet "Face of the Screaming Werewolf" och en turné som tar dom till bla Garaget, så gör dig redo för det galnaste, knäppaste och coolaste bandet någonsin!
12 Juni – Nashville Pussy (US) + Ström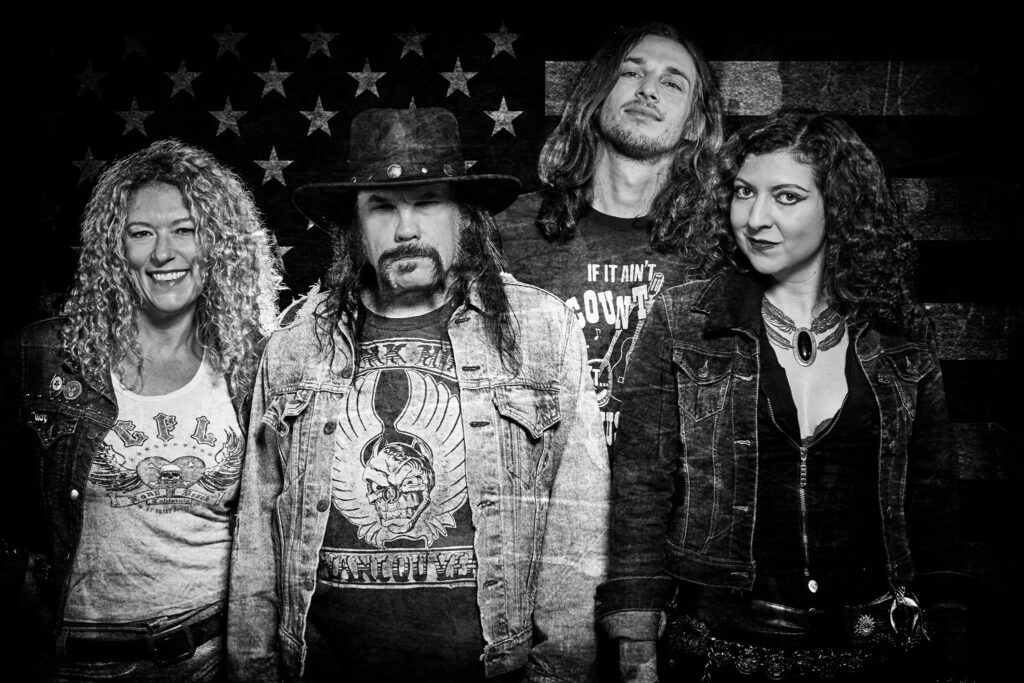 Den 12 Juni är vi stolta att presentera Nashville Pussy till Garaget.
"America's last great rock'n'roll band", enligt Lemmy. Nashville Pussy, centrerade kring frontduon och äkta paret Blaine Cartwright (sång, gitarr) och Ruyter Suys (gitarr), har på sex studioalbum sedan 1997 friskt blandat ingredienser som sydstatsrock, sleaze och psychobilly till en unik, kultförklarad kompott. Fansen är dock eniga om att bandet är som allra bäst live, och att det är där låtar som "Hate and Whiskey", "Go Motherfucker Go" och "High as Hell" helst ska upplevas.
Värmer upp gör Ström från Växjö.

På Spotify-listan nedan kan ni lyssna på alla artister som spelat på Garaget sedan starten 2006.
Vi får en del frågor angående medlemskapet, speciellt från personer som inte bor i närområdet. Så här ligger det till: Man måste vara medlem för att komma in på våra arrangemang. Att bli medlem är dock enkelt, klicka på "Bli medlem" här ovan, fyll i dina uppgifter så får du snart ett bekräftelse-mail med information om hur du går vidare. Ni kan då, vilket vi rekommenderar, betala in 250 kr för ett fullt medlemskap till bankgiro 5890-4038 eller swisha till 123 345 36 10. Ni kan också lösa ett "förenklat medlemskap", riktat till er som kanske inte bor i närområdet och/eller bara tänker besöka ett arrangemang i år. Ni får då betala ordinarie biljettpris + 100 kr för det "förenklade medlemskapet". Detta "förenklade medlemskap" kan nyttjas vid flera arrangemang (ni betalar alltså en förhöjd entré på 100 kr vid varje arrangemang ni besöker). Ska ni gå flera gånger så tjänar ni naturligtvis på att lösa ett fullt medlemskap.
Välkomna med er ansökan.