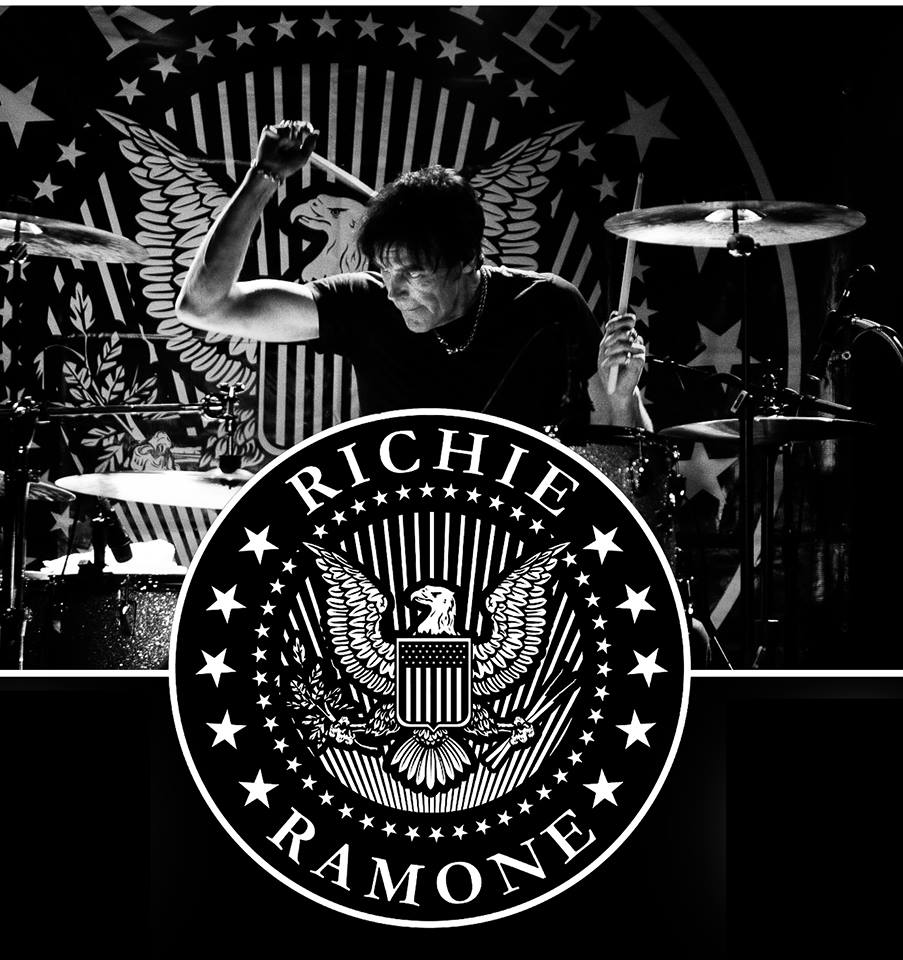 Vi är fantastiskt stolta att presentera Richie Ramone till Garagets nypremiär den 18 Augusti.
Räkna med en kväll full av Ramones klassiker samt några låtar från Richies soloplattor.
Richie Ramone is the most powerful drummer who ever played with the legendary punk rock band the Ramones. He joined the Ramones in 1983 and first appeared with the band on their Subterranean Jungle tour.
Richie performed in over 500 shows around the world with the Ramones and wrote several critically-acclaimed and fan-favorite songs for the albums Animal Boy, Too Tough to Die and Halfway to Sanity. Punk rock icon, Joey Ramone, remarked that "[Richie] saved the band as far as I'm concerned. He's the greatest thing to happen to the Ramones. He put the spirit back in the band."
Richie is notable as the only Ramones drummer to sing lead vocals on Ramones songs, "(You) Can't Say Anything Nice" as well as the unreleased "Elevator Operator." Richie was also the only drummer to be the sole composer of Ramones songs including their hit "Somebody Put Something in My Drink" which remained a staple in the Ramones set list until their last show in 1996 and continues to be covered by new generations of bands worldwide. "Somebody Put Something in My Drink" was included on "Ramones Mania," the first Ramones album to go gold as well as "Loud, Fast Ramones: Their Toughest Hits," an album comprised of songs hand picked by Johnny Ramone as the Ramones' best works. Richie also wrote "I'm Not Jesus," "Can't Say Anything Nice," "I Know Better Now," "Humankind" and "Smash You" which became the title track for one of the Ramones' most successful re-releases, Smash You: Live '85. Richie's "I'm Not Jesus" took the Ramones in a heavier direction and has become a frequent cover tune for innumerable heavy metal bands. Richie's songwriting contributions were supported by Joey Ramone: "I encouraged Richie to write songs . . . we never let anybody else write our songs."
n 2011, the Recording Academy gave the Ramones a Grammy Lifetime Achievement Award in Los Angeles, where all three of the band's drummers (Tommy, Marky and Richie Ramone) stood beneath the same roof for the first time ever. In 2012, Richie was the only surviving Ramone featured on the second Joey Ramone solo album, "Ya Know?" On October 8, 2013, Richie released his first solo album, "Entitled," which features new songs written by Richie as well as new recordings of songs he wrote for the Ramones. Billboard notes, "Richie's 12 freshest cuts aim to please fans of both rock and metal with its blend of power chord-chugging simplicity and guitar hero virtuosity."
​
Most recently, Richie released his second CD, "Cellophane," in August 2017, followed up by a collectible, clear vinyl LP version, and a 7″ single for the track "I Fix This."
Köp biljett: 245 kr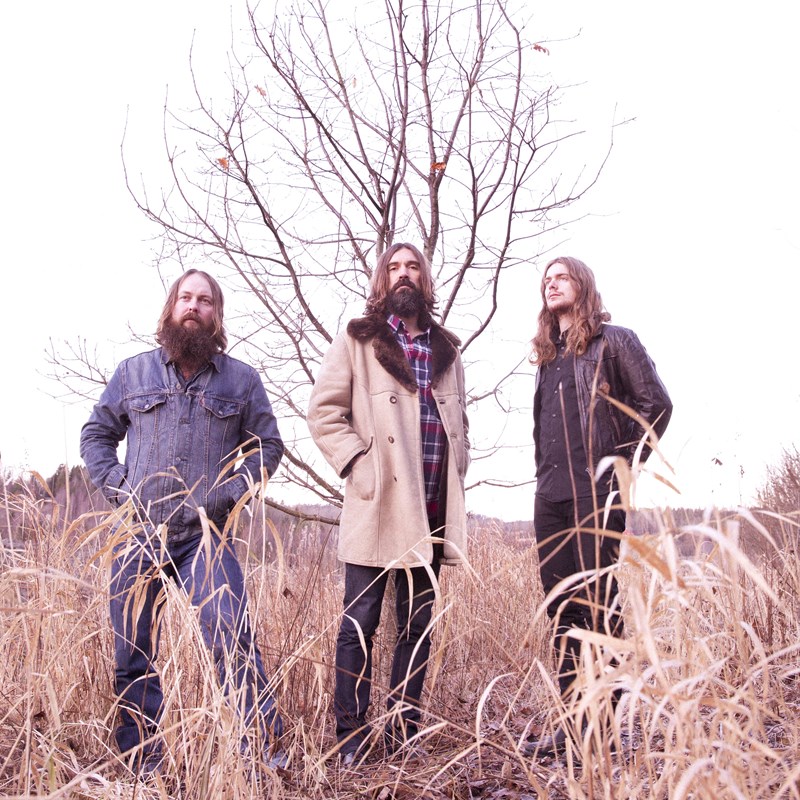 Den 10 November välkomnar vi norska Orango till Garaget.
Known for their high-energy live perfomances, Orango has emerged as one of the most active, developed and sought-after bands for festivals, clubs and student venues throughout Norway. Now they are determined to expand their reach to locations in Europe.
Purveyors of honest and straightforward blues-infused vocal harmony rock, the trio Orango have worked on their musical blend and live reputation for over a decade. Their music is of the long-playing format, never shy of a hefty guitar solo or jamming in general. The band members say they are inspired by good ol´rock´n roll, good new rock´n roll, good ol´ blues, and good new blues", namedropping bands like Lynyrd Skynyrd, ZZ Top, Mountain, Led Zeppelin, Johnny Winter, Peter Green's Fleetwood Mac, Creedence Clearwater Revival, and Crosby Stills Nash & Young.
Ever since the release of the band´s confident full-length debut Villa Exile, released in 2004 by the in-house label of Oslo´s renowned and still active vinyl shop Big Dipper, their music is widely hailed and received with open arms by a plethora of Norwegian journalists. After their performance at the industry festival by:Larm in Bergen the same year, one of the country's largest newspapers Dagbladet characterised their gig as a "kick in the ass, which will secure a lot of new friends in the audience and industry."
Since the release of Confessions in 2011, they have toured Norway non stop, playing between 50 and 100 concerts annually in their homeland. They are also reaping commercial benefits from their committed work, having sold 3,000 vinyl album copies between 2011 and 2014.
Their latest album The Mules of Nana was released in early 2017. This is what the critics said:
Eclipse Magazine: 8/10
Panorama: 5/6
iTromsø: 5/6
Musikknyehter: 8/10
Metal Underground: 4,5/5
RCN Magazine: 9/10
Beatblogger: 4/5
Terrorverlag: 7/10
Metal Hammer Norway: 7,5/10
Musikreviews: 4/5
Stormbringer: 4/5
Svenska Rock N Roll Magazine gav den 4/5 och skrev: "Norsk Powertrio med rötter i Mountain och tidiga ZZ Top. På sitt sjätte album spelar de brallorna av de flesta band. Och de är ännu bättre live."
What some of the Norwegian critics said about their previous album Battles:
"Shockingly great. A definitive candidate to be named Norwegian Album of the Year." – Metal Hammer Norway – 9.5/10
"A real lover of music will get goosebumps from less than this." – Panorama – 5/6
"Lovely west coast rock." – Gaffa – 5/6
"Battles is seductive and captivating, and never wears out." – Tønsbergs Blad – 5/6
"A real gift to music lovers." – Romdals Budstikke – 5/6
"A near perfect rock record." – Karmsund Avis – 5/6
Köp biljett: 150 kr