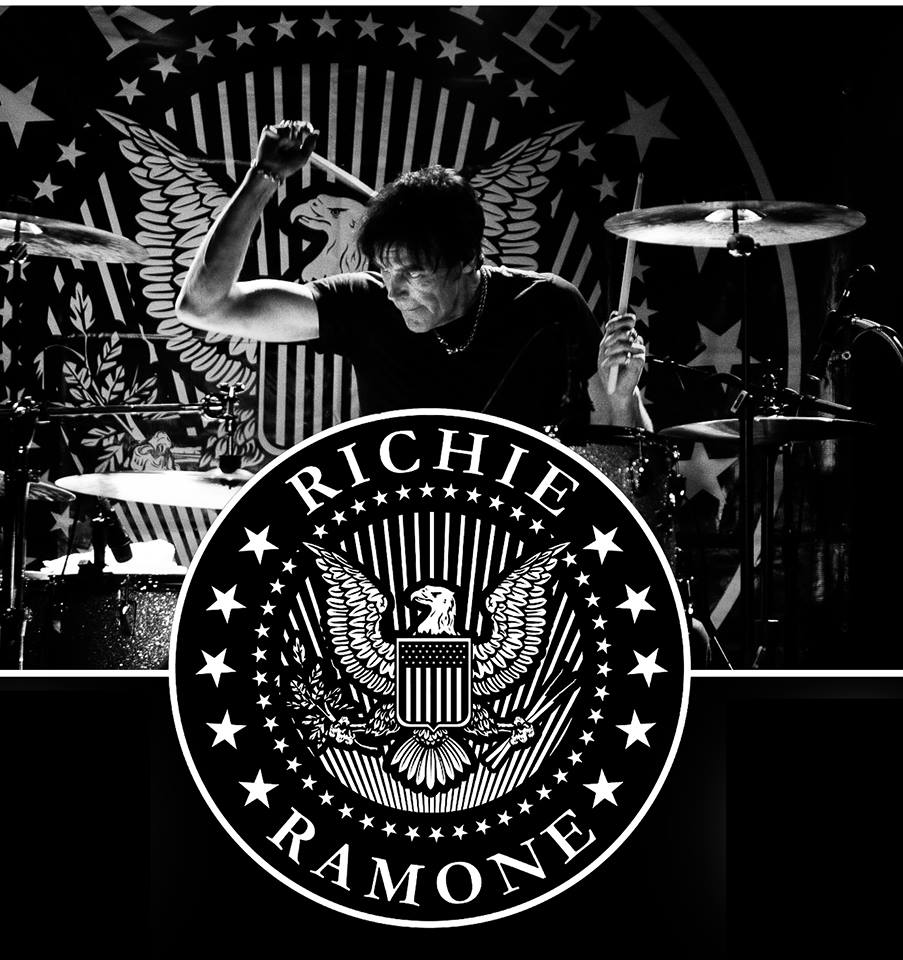 Vi är fantastiskt stolta att efter förra årets succéspelning hälsa Richie Ramone tillbaka till Garaget.
Förvänta er en kväll fylld av Ramones klassiker samt låtar från Richies soloalbum.
Richie Ramone is the fastest, most powerful drummer who ever played with the legendary punk rock band the Ramones. He joined the Ramones in 1983 and first appeared with the band on their Subterranean Jungle tour.
Richie performed in over 500 shows around the world with the Ramones and wrote several critically-acclaimed and fan-favorite songs for the albums Animal Boy, Too Tough to Die and Halfway to Sanity. Punk rock icon, Joey Ramone, remarked that "[Richie] saved the band as far as I'm concerned. He's the greatest thing to happen to the Ramones. He put the spirit back in the band."
Richie is notable as the only Ramones drummer to sing lead vocals on Ramones songs, "(You) Can't Say Anything Nice" as well as the unreleased "Elevator Operator." Richie was also the only drummer to be the sole composer of Ramones songs including their hit "Somebody Put Something in My Drink" which remained a staple in the Ramones set list until their last show in 1996 and continues to be covered by new generations of bands worldwide. "Somebody Put Something in My Drink" was included on "Ramones Mania," the first Ramones album to go gold as well as "Loud, Fast Ramones: Their Toughest Hits," an album comprised of songs hand picked by Johnny Ramone as the Ramones' best works. Richie also wrote "I'm Not Jesus," "Can't Say Anything Nice," "I Know Better Now," "Humankind" and "Smash You" which became the title track for one of the Ramones' most successful re-releases, Smash You: Live '85. Richie's "I'm Not Jesus" took the Ramones in a heavier direction and has become a frequent cover tune for innumerable heavy metal bands. Richie's songwriting contributions were supported by Joey Ramone: "I encouraged Richie to write songs . . . we never let anybody else write our songs."
n 2011, the Recording Academy gave the Ramones a Grammy Lifetime Achievement Award in Los Angeles, where all three of the band's drummers (Tommy, Marky and Richie Ramone) stood beneath the same roof for the first time ever. In 2012, Richie was the only surviving Ramone featured on the second Joey Ramone solo album, "Ya Know?" On October 8, 2013, Richie released his first solo album, "Entitled," which features new songs written by Richie as well as new recordings of songs he wrote for the Ramones. Billboard notes, "Richie's 12 freshest cuts aim to please fans of both rock and metal with its blend of power chord-chugging simplicity and guitar hero virtuosity."
Richie released his second CD, "Cellophane," in August 2017 and in April 2018 the single "The Last Time" dedicated to his father who recently passed away.
Som uppvärmare ser vi Avestas egna King Hobo Deathmachine (tidigare Fiends)
Och även Lula från Stockholm.
Vi får en del frågor angående medlemskapet, speciellt från personer som inte bor i närområdet. Så här ligger det till: Man måste vara medlem för att komma in på våra arrangemang. Att bli medlem är dock enkelt, klicka på "Bli medlem" här ovan, fyll i dina uppgifter så får du snart ett bekräftelse-mail med information om hur du går vidare. Ni kan då, vilket vi rekommenderar, betala in 250 kr för ett fullt medlemskap till bankgiro 5890-4038 eller swisha till 123 345 36 10. Ni kan också lösa ett "förenklat medlemskap", riktat till er som kanske inte bor i närområdet och/eller bara tänker besöka ett arrangemang i år. Ni får då betala ordinarie biljettpris + 100 kr för det "förenklade medlemskapet". Detta "förenklade medlemskap" kan nyttjas vid flera arrangemang (ni betalar alltså en förhöjd entré på 100 kr vid varje arrangemang ni besöker). Ska ni gå flera gånger så tjänar ni naturligtvis på att lösa ett fullt medlemskap.
Välkomna med er ansökan.