Den 23 September är vi mycket stolta att presentera StoneRider från Atlanta,Georgia,USA.
Stonerider bildades 2007 av sångaren/gitarristen Matthew Tanner och trummisen Jason Krutzky, året efter släpptes debutalbumet 'Three Legs of Trouble'. 2012 förstärktes bandet av muli-instrumentalisten Adam McIntyre och uppföljaren 'Fountains Left To Wake' släpptes. Strax därefter, utökades bandet med pianisten Noah Pine.
Under åren har man turnerat tillsammans med bl.a Europe (både i USA och europa), Blue Oyster Cult, Uriah Heep, Warren Hayes, Robin Trower, Graveyard, samt ett flertal gånger med Blackberry Smoke. Blackberry Smokes frontman Charlie Starr sammanfattade StoneRider bra genom att säga "Stonerider comes equipped with a little swirling trippery, some bombastic riffage and just a taste of cosmic harmony all stirred in a southern stewpot."
Nu 2016 är dom aktuella med plattan 'Hologram' och en omfattande europaturné som tar dom till bl.a Hamburg, Bremen, Geneve, Madrid och Avesta.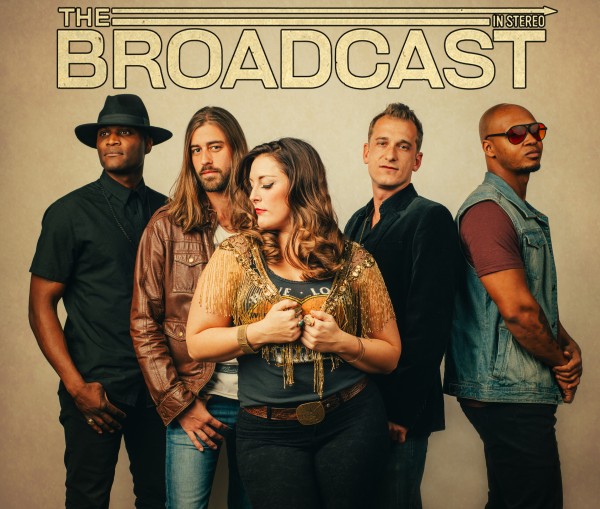 Den 11 November får vi besök av hårt svängande The Broadcast från Asherville,North Carolina.
The Broadcast har beskrivits som ett modernt "Grace Slick möter Led Zeppelin". "The band quickly became known locally for its solid, expressive musicianship, and a frontwoman who in one song could bring to mind Grace Slick, Ann Wilson, and Janis Joplin, with a touch of Amy Winehouse." -Bold Life Magazine
Efter att ha debuterat med ett minialbum 2010, släppt ett livealbum 2012 så fullängdsdebuterade de med sitt independent släppta album 'Dodge the Arrow' 2013 som till dags dato sålt ca 10.000 exemplar. "The Broadcast have crafted an album of some of the best, most passionate, fun and interesting rock I've heard in quite some time. There's nothing I dislike about this album, except for the fact that eight songs is simply not enough". -Bold Life Magazine
Den sjufaldigt Grammy vinnande producenten Jim Scott (Rolling Stones, Tom Petty, Foo Fighters, Johnny Cash, Sting, Red Hot Chili Peppers, Wilco mfl.) upptäckte bandet 2015 och bjöd in dom till sin studio till Los Angeles där 'From the Horizon' spelades in. Detta är vad Jim har att säga om plattan "I think this record is very brave in the fact that it doesn't follow a pattern or trend. It's classically good music based on the music that we've all listened to since the '50s till today. It's got soul, and vibrancy, and life." Skivan släpptes i Juni 2016 och har fått fantastiska recensioner: "From start to finish From the Horizon is a knockout – tracks like "Electric Light," "Eyes of a Woman," and "Battle Cry" push the album into a league of its own. All good things must end and From the Horizon is no exception. In contrast with the explosive opener the album ends with its title track, an easy going acoustic lullaby. After the album works you into a froth "From the Horizon" brings you back down to an even keel, a nice night cap to a wild ride" -Charleston Grit
Dom gör sin första europaturné i Oktober/November och naturligtvis besöker dom Garaget. Missa inte detta fantastiska band kända för sina liveuppträdanden.
OBS! Medlemskap krävs för tillträde till Garagets arrangemang. Är man inte medlem så kan man bli det för 250 kr. Klicka här så löser vi det