Den 27 Januari presenterar vi stolt Avestas egna Metal legender October Tide.
OCTOBER TIDE originated with a 1995 demo tape created by KATATONIA members Jonas Renkse and Fred Norrman. Much of the material was written during a break-up of KATATONIA (which would end up being only temporary). In 1997 the two signed to VIC Records to release their debut, "Rain Without End". In 1999 OCTOBER TIDE would release their second and last album entitled "Grey Dawn" which had Mårten Hansen (of A CANOROUS QUINTET) replacing Renkse on vocal duties.
The album received much deserved praise from fans and the media alike. Renkse and Norrman made a decision to not grant interviews nor tour whatsoever, which resulted in short lived public profile. These two albums continue to live on in the underground community and are widely regarded as two treasures to result from the temporary break-up of KATATONIA.
Despite staunchly refusing the notion of future material for an astounding 11 years, OCTOBER TIDE returned in 2010 with "A Thin Shell", a new full-length masterpiece released through Candlelight Records.
Recorded at Black Lounge studios with producer Jonas Kjellgren (SCAR SYMMETRY) and featuring artwork by Travis Smith (OPETH, TESTAMENT etc) "A Thin Shell" delivers what fans have anxiously awaited from this treasured band. Seven doom-laden and emotive songs that are every bit as heavy as they are catchy fill the impressive recording that officially closes the band's self-imposed, decade-long hiatus.
After the release of "A Thin Shell" the band toured heavily playing shows and festivals from Finland in the north to Spain in the south and from Ireland in the west to Slovenia in the east.
In early 2012 OCTOBER TIDE parted ways with both the vocalist and bassist due to family and musical reasons and new members in form of Mattias Norrman (ex-KATATONIA) and Alexander Högbom (VOLTURYON, SPASMODIC) were quickly recruited.
Some weeks during the fall 2012 were spent at Black Lounge studios recording "Tunnel of no Light", OCTOBER TIDE's anticipated fourth album which was released in April 2013 through the bands new label home, Pulverised Records.
Following the release OCTOBER TIDE played several shows & festivals all over Europe securing themselves as one of the leading European death/doom bands.
In the fall of 2015 OCTOBER TIDE recorded their latest album, "Winged Waltz", which was released on April 22, 2016 through Agonia Records, their new label partner. The album has received outstanding reviews and is hailed as their most powerful and well-thought release so far, a true masterpiece of melodic and melancolic doom/death!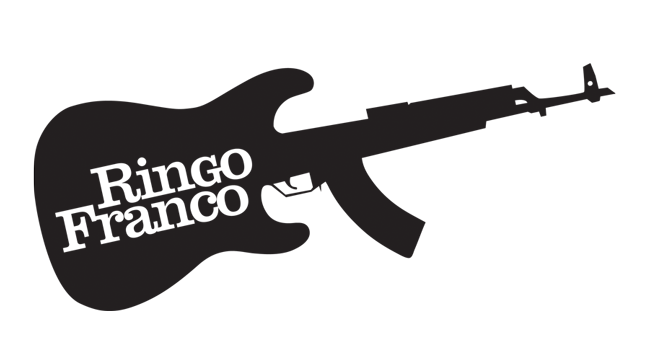 Den 9 Februari är det dags för Pure raggamuffin' awesomeness! med Ringo Franco.
Energin och hungern är det första som slår emot en när man hör Ringo Franco. Till synes oväntade stilblandningar bildar tillsammans ett sound som känns både fräscht och klassiskt. Här finns rockens riff, punkens in your face-energi, garagerockens kaos och reggaemusikens coola groove. Bandet fyrar av fyra omedelbara låtar där ett bluesigt rockriff plötsligt kan gå över i ett dubreggae-jam för att sluta i ett Detroit-larmande protopunk – och detta med inslag av toasting och Dancehall.
"Det finns en röd tråd mellan stilarna. I min värld är ett rockriff som en reggaebasgång", säger bandets frontman, Papa Dee".
Denne slog igenom redan i slutet av 80-talet och har sedan dess varit verksam både som medlem i Stonefunkers, Brooklyn Funk Essentials och givetvis som soloartist. Hans hits är många, från Microphone Poet till Island Rock men, även utanför hitlistorna har han gjort betydande avtryck. Likaså på den internationella musikscenen.
Pontus Snibb har länge visat att han är en av Sveriges bästa gitarrister och sångare genom sin medverkan i Bonafide och SNIBB.
Rytmsektionen är svårslagen. Surjo Benighs elastiska och coola basspel har kunnat höras i allehanda sammanhang de senaste 15 åren och Andreas "Hubbe8ball" Huber, är en legendarisk trumslagare och klubbprofil i Stockholms rockvärld. Han är närmast arketypen för uttrycket "powerhousedrummer" och bandets raketmotor.
Sedan har vi då gruppnamnet. Ringo Franco.
"Det symboliserar inget djupt, utan bottnar främst i en brainstorming- session som ackompanjerades av kopiösa mängder alkohol", skrattar Papa Dee. "Temat blev två ord som stod för varandras motsatser men lät bra ihop. Svårare än så är det inte".
Den 27 April är vi mycket stolta att presentera Sverigedebuten för världens bästa tributeband, The Sex Pistols Experience. Närmare originalet än så här kommer du inte!
Punk Music can really mean only one thing – "The Sex Pistols". Formed in London in 1975, they were responsible for initiating the punk movement in the UK and inspiring many later punk musicians. They are regarded as one of the most influential acts in the history of popular music.
"The Sex Pistols Experience" is precisely that – a chance to experience what the Sex Pistols were really like, in a relentless, raw, and unbelievably exciting show, that is utterly authentic!
Way back in 2001 'The Sex Pistols Experience' decided the tribute band scene could be changed. The days of false wigs, poor musicianship, & comedic efforts were no longer acceptable. After some lengthy auditions & many cold winter months rehearsing, the band burst onto the scene like 'Rebels with a Cause'. They looked the part & nothing was false. The band sounded the part, exactly like the real deal -in fact many would later say '"better than them". The gigs were hot, sweaty & crazy, just as a proper Punk show should be, a long way from the tame lightweight tribute shows of old. They were loud, chaotic, & controversial, but made it into many music press & publications for all the right reasons. There was no desire to ever settle for 2nd best, & nobody will ever match the band for the achievements they later reached. They changed the way tribute shows should be presented Worldwide, & set the hight barrier that others try & consistently fail to reach.
Longest running Sex Pistols show in the World – Ever.!
Performed well over 2,000 shows covering some 19 countries since 2001
Performed 'The100 Club' (London) more times than the Sex Pistols themselves, who helped make the club 'legendary'.!
"They really ARE The Sex Pistols – Splendid!"
- Steve Jones (Sex Pistols)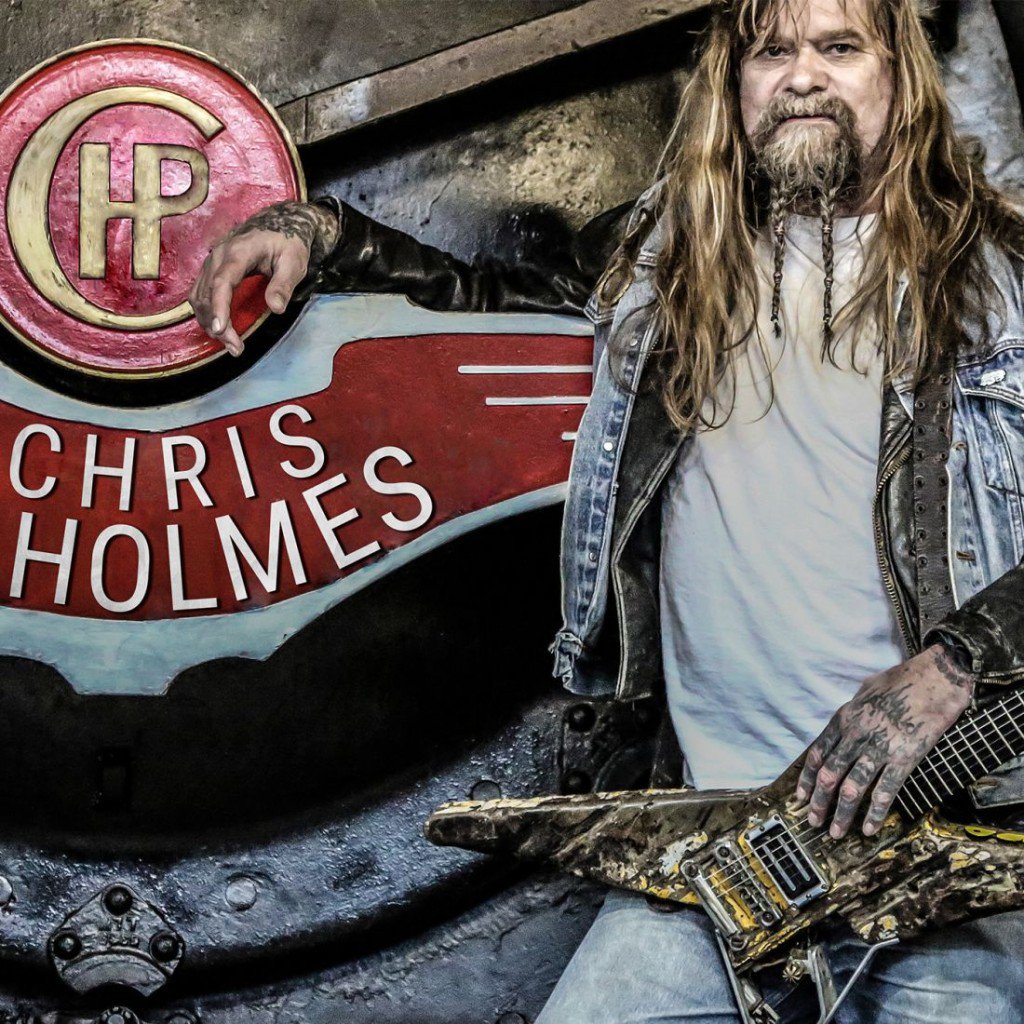 Den 25 Maj är vi grymt stolta att presentera The Mean Man himself Chris Holmes ex W.A.S.P.
Chris Holmes, är väl mest känd som gitarrist i metalbandet W.A.S.P. som orsakade ett rabalder i Svensk media 1984. Vem minns inte Siewert Öholms häxjakt t.ex.
Chris gick med i det då relativt nystartade bandet W.A.S.P. 1983 och spelade på deras fyra första klassiska album. 1990 lämnade han bandet men återkom 1996 och stannade där till 2001 då han lämnade bandet för sista gången. Efter avhoppet från W.A.S.P. gjorde han forna kollegan Randy Piper sällskap i hans band Animal och senare i bandet Where Angels Suffer (W.A.S.). I November 2012 släppte han sitt första soloalbum Nothing to Lose, i Maj 2015 kom uppföljaren Shitting Bricks, och nu under 2018 kommer hans tredje soloplatta att släppas.
Räkna med en kväll fylld av W.A.S.P. klassiker samt låtar från hans soloalbum.
Som Special Guests ser vi Stockholmsbandet Revelations som beskriver sig som en blandning av Black Sabbath och Iron Maiden men med en egen touch.
Vi får en del frågor angående medlemskapet, speciellt från personer som inte bor i närområdet. Så här ligger det till: Man måste vara medlem för att komma in på våra arrangemang. Att bli medlem är dock enkelt, klicka på "Bli medlem" här ovan, fyll i dina uppgifter så får du snart ett bekräftelse-mail med information om hur du går vidare. Ni kan då, vilket vi rekommenderar, betala in 250 kr för ett fullt medlemskap till bankgiro 5890-4038 eller swisha till 123 345 36 10. Ni kan också lösa ett "förenklat medlemskap", riktat till er som kanske inte bor i närområdet och/eller bara tänker besöka ett arrangemang i år. Ni får då betala ordinarie biljettpris + 100 kr för det "förenklade medlemskapet". Detta "förenklade medlemskap" kan nyttjas vid flera arrangemang (ni betalar alltså en förhöjd entré på 100 kr vid varje arrangemang ni besöker). Ska ni gå flera gånger så tjänar ni naturligtvis på att lösa ett fullt medlemskap.
Välkomna med er ansökan.