Den 24 Mars presenterar vi hårdsvängande The Vanjas till Garaget.
MEET The Vanjas – High, fly and too wet to dry!
Rough, dirty and sweet rhythm and blues. Soul that will capture your heart. And a show that will leave you satisfied, dazzled and begging for more. Now, get with it!
That´s how it went down:
In the beginning Bon Ton and Handsome Hank decided they wanted to make people dance. They said to one another "Let there be music. Let there be beat. Let there be the wildest show since light.".
In came Vanja Lo, and what a nifty little number she was! The two genlemen first laid eyes on her as she was singing her heart out in some small bar. They instantly knew she was the one, a true star! Something you all shall learn, whenever you see the show. Finally Mr Magnatone showed up, dressed sharply as a gut-ripper.
There was bass, drums, voice, guitar.
And there was The Vanjas.
Since then The Vanjas have been giving out, all through fire and water, Germany and Spain, love and cheating, England and Maine.
These undefeatables shall (once) again please your ears, sooth your pain and give it all to those who hunger for more. The Vanjas are standing strong, ready to conquer your souls and your hearts. What´s left to do for you now, is only to surrender and get exhited.
14 April är det årsmöte på Garaget. Alla medlemmar välkomna! Skicka gärna ett mail till info@kulturgaraget.se och anmäl om ni tänker komma. Efter årsmötet blir det musikunderhållning. Artister presenteras senare.
Den 27 April är vi mycket stolta att presentera Sverigedebuten för världens bästa tributeband, The Sex Pistols Experience. Närmare originalet än så här kommer du inte!
Punk Music can really mean only one thing – "The Sex Pistols". Formed in London in 1975, they were responsible for initiating the punk movement in the UK and inspiring many later punk musicians. They are regarded as one of the most influential acts in the history of popular music.
"The Sex Pistols Experience" is precisely that – a chance to experience what the Sex Pistols were really like, in a relentless, raw, and unbelievably exciting show, that is utterly authentic!
Way back in 2001 'The Sex Pistols Experience' decided the tribute band scene could be changed. The days of false wigs, poor musicianship, & comedic efforts were no longer acceptable. After some lengthy auditions & many cold winter months rehearsing, the band burst onto the scene like 'Rebels with a Cause'. They looked the part & nothing was false. The band sounded the part, exactly like the real deal -in fact many would later say '"better than them". The gigs were hot, sweaty & crazy, just as a proper Punk show should be, a long way from the tame lightweight tribute shows of old. They were loud, chaotic, & controversial, but made it into many music press & publications for all the right reasons. There was no desire to ever settle for 2nd best, & nobody will ever match the band for the achievements they later reached. They changed the way tribute shows should be presented Worldwide, & set the hight barrier that others try & consistently fail to reach.
Longest running Sex Pistols show in the World – Ever.!
Performed well over 2,000 shows covering some 19 countries since 2001
Performed 'The100 Club' (London) more times than the Sex Pistols themselves, who helped make the club 'legendary'.!
"They really ARE The Sex Pistols – Splendid!"
- Steve Jones (Sex Pistols)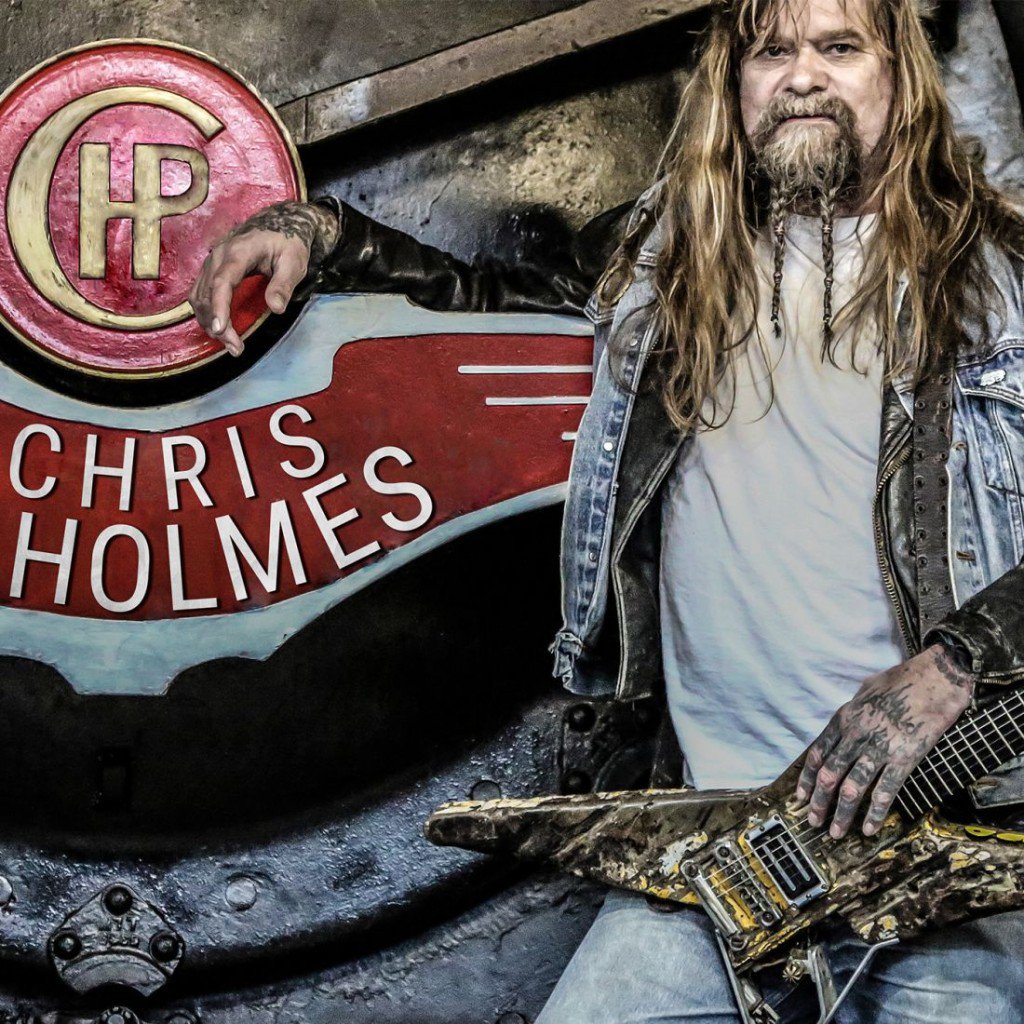 Den 25 Maj är vi grymt stolta att presentera The Mean Man himself Chris Holmes ex W.A.S.P.
Chris Holmes, är väl mest känd som gitarrist i metalbandet W.A.S.P. som orsakade ett rabalder i Svensk media 1984. Vem minns inte Siewert Öholms häxjakt t.ex.
Chris gick med i det då relativt nystartade bandet W.A.S.P. 1983 och spelade på deras fyra första klassiska album. 1990 lämnade han bandet men återkom 1996 och stannade där till 2001 då han lämnade bandet för sista gången. Efter avhoppet från W.A.S.P. gjorde han forna kollegan Randy Piper sällskap i hans band Animal och senare i bandet Where Angels Suffer (W.A.S.). I November 2012 släppte han sitt första soloalbum Nothing to Lose, i Maj 2015 kom uppföljaren Shitting Bricks, och nu under 2018 kommer hans tredje soloplatta att släppas.
Räkna med en kväll fylld av W.A.S.P. klassiker samt låtar från hans soloalbum.
Som Special Guests ser vi Stockholmsbandet Revelations som beskriver sig som en blandning av Black Sabbath och Iron Maiden men med en egen touch.
Vi får en del frågor angående medlemskapet, speciellt från personer som inte bor i närområdet. Så här ligger det till: Man måste vara medlem för att komma in på våra arrangemang. Att bli medlem är dock enkelt, klicka på "Bli medlem" här ovan, fyll i dina uppgifter så får du snart ett bekräftelse-mail med information om hur du går vidare. Ni kan då, vilket vi rekommenderar, betala in 250 kr för ett fullt medlemskap till bankgiro 5890-4038 eller swisha till 123 345 36 10. Ni kan också lösa ett "förenklat medlemskap", riktat till er som kanske inte bor i närområdet och/eller bara tänker besöka ett arrangemang i år. Ni får då betala ordinarie biljettpris + 100 kr för det "förenklade medlemskapet". Detta "förenklade medlemskap" kan nyttjas vid flera arrangemang (ni betalar alltså en förhöjd entré på 100 kr vid varje arrangemang ni besöker). Ska ni gå flera gånger så tjänar ni naturligtvis på att lösa ett fullt medlemskap.
Välkomna med er ansökan.