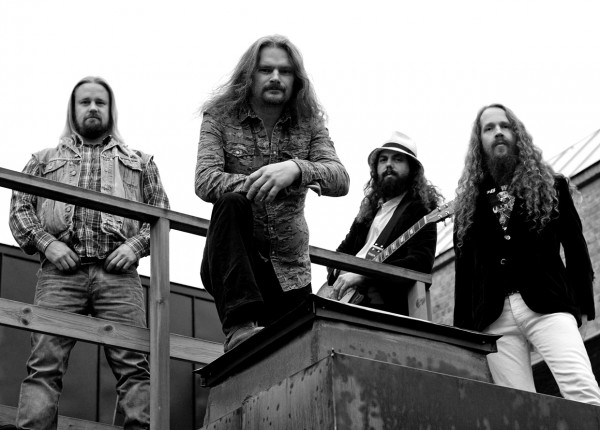 Den 25 April är det dags för riktigt tung gung med Abramis Brama.
När Abramis Brama släppte debutskivan 'Dansa Tokjävelns Vals' i slutet av 90-talet var de i princip ensamma om att spela tung hård rock på svenska. Med deras musik sammanfogade de det tidiga svenskspråkiga rock-arvet från Pugh och November med Black Sabbaths tyngd, Mountains sväng och även inslag av folkton och psych. Sedan dess har trender kommit och gått men Abramis Bramas vision är oförändrad. Senaste skivan 'Enkel Biljett' släpptes i maj 2014 och har hyllats av såväl bandets fans, som både svensk och utländsk press, som en av bandets största stunder. "Något av pionjärer för band här och nu i 2000-talet, och efterföljarna är många. Briljanta låtar och texter som sitter som en smäck rakt in i medvetandet" skrev Sweden Rock Magazine.
Boka nu: 190 kr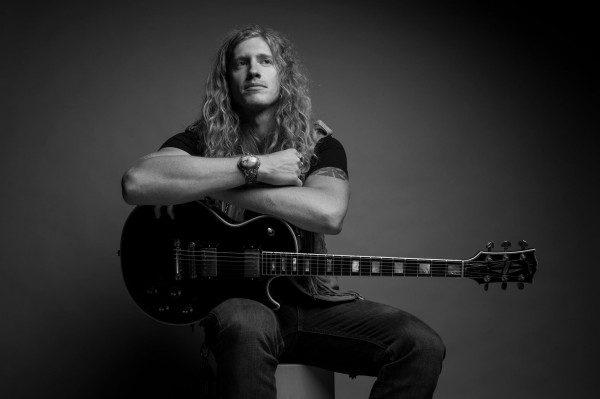 Den 9 Maj är det dags för tung bluesrock i Stevie Ray Vaughn och Joe Bonamassas anda med Jared James Nichols.
Jared James Nichols växte upp i East Troy,Wisconsin alldeles i närheten av Alpine Valley där Stevie Ray Vaughn spelade sin sista show den där ödesdigra dagen 1990. Som 14 åring fick han sin första gitarr och det tog inte lång tid innan han stod på scen och jammade med bluesikoner som Buddy Guy, "Honeyboy" Edwards och "Big Jim" Johnson samt turnerade med Kenny Wayne Sheperd och Derek Trucks. Vid 21-års ålder hade Jared redan hunnit med 200 spelningar. Efter en kort tid på Berklee School of Music i Boston så flyttade han till Los Angeles för att gå på MI där han vann 2010 års Jerry Horton guitar contest, 2011 års Les Paul tribute contest, och 2011 även "Outstanding Guitarist" award. 2012 släpptes debut Ep:n "Live at the Viper Room" som uppmärksammades i tidningarna Guitar World och Guitar Player.
Nu aktuell med debut fullängdaren "Old Glory and The Wild Revival" producerad av Eddie Kramer (Jimi Hendrix, Led Zeppelin, KISS mfl) så besöker han våren 2015 europa med sin Power trio bestående av svenskfödda basisten Erik Sandin och trummisen Dennis Holm.
"You can't teach the blues. It's not something that can be codified in music books or learned on YouTube. It goes much deeper than that and it comes from the inside. It's about the way the guitar strings are bent and the sound gets transmuted directly from a player's soul. It is simple at the end of the day. Either you've got it, or you don't. JARED JAMES NICHOLS has definitely got it."
Boka nu: 150 kr
Den 21 Maj är vi mycket stolta att presentera Mike Peters från The Alarm på hans enda Sverigespelning.
The Alarm bildades 1981 i Wales. Efter att ha sålt över 5 miljoner plattor, haft 16 singlar på brittiska top 50 listan (bla '68 Guns', 'Spirit Of 76′, 'Rain in the Summertime', 'Strength' och 'The Stand') och turnérat världen över med bla U2 och Bob Dylan så splittrades bandet 1991. '. Efter The Alarms splittring så har Mike Peters släppt soloskivor, turnerat världen över, spelat i band med medlemmar från The Cult, The Mission, Sex Pistols och The Damned och han var även sångare i Big Country mellan 2010 och 2013. The Alarm har även turnerat och släppt ett par plattor under 2000-talet men då med Mike Peters som enda originalmedlem.
Mike Peters Presents The Alarm – Strength 30th Anniversary Tour

"Give Me Love, Give Me Hope, Give Me Strength" – The opening words from The Alarm's 1985 UK / US Top 40 hit song 'Strength' which gave its name to the band's career best selling album that will celebrate it's 30th anniversary in 2015.

Following on from the hugely popular 'Declaration Tour 2014', Mike Peters one man band 'Alarm' concept will present the follow up – 'Strength' in a similar contemporary style featuring performance, stories and images to honour the legacy the band's music left on the decade it helped define and the continuing significance it holds for listeners who can still relate to it's timeless themes of love, hope and strength.

Packed with powerful yet personal songs like the autobiographical 'Spirit Of '76' and 'Walk Forever By My Side', 'Strength' went on to become The Alarm's best selling album of the 1980's charting in the Top 40 on both sides of the Atlantic. This is The Alarm record that brings together for the first time, the aforementioned themes of love, hope and strength now so synonymous with Mike Peters and his long running battle against cancer.

30 years on from the original release of 'Strength', Mike Peters still has so much to live for, After twenty years living with cancer his songs of love hope and strength have taken on greater meaning and the defiance of his words from the 'Spirit Of '76' ring truer than ever. "I will never give in until the day that I die. I'll get myself some independence, carve out a future with my two bare hands".
Boka nu: 150 kr