Den 1 Oktober ser vi Lokomotiv HPE på Garaget.
Lokomotiv HPE är ett band som startade 2012.
Hela tiden har det handlat om originalmusik med svensk text. Det har gjorts en mängd liknelser (som vi är stolta över… Bob Hund, The Clash, tidiga Foo Fighters etc) men ju längre tid har gått och fler och fler låtar nått ut så säger de flesta att det låter… som 'Lokomotivet själv'!!!
Medlemmarna har varit hyfsat desamma sen start och kommer från Falun, Borlänge och numer (i J Kallins fall) Motala.
Erfaret folk med musikrötter från Pain of Salvation, P-Floyd, Electric Folk, Coalgarden, Prehistoric Animals, Världsrymden, League of Gentlemen… listan kan göras längre.
Första EP'n 'Lite får du väl tåla' kom 2014, och med det i ryggen och gensvaret från publiken, lyssnings och livevägen, så fortsatte Lokomotivet rulla på.
Sen har det följts av sammanlagt 6 EP's/singlar och första fullängdsalbumet 2016 – 'Det Är Allt' (där låten 'Räddande Ängel' nominerades till årets låt DMA 2017).
Nu är fullängdare nr 2 'Det går över (var inte så rädd)' ute! Klassiskt andra album? Urvattnat och skrivvånda (som andra-album ibland är)? NEJ INTE ALLS !
Vi har gått långsamt och bra fram. (visst har tempot till dels också varit ofrivilligt pga pandemi och en grym förlust då Lars Henriksson slutade sina dagar 2021)
Alla inblandade; bandet, producenten, videoregissörerna, artworkarbetarna är ödmjukt och samtidigt tydligt stolta över resultatet som nu blivit 'offentligt'.
Sedan 2015 är 8:e 'bandmedlemmen' producenten Erik Berglund, Massiv Musik, och det har varit en ömsesidig 'musikerkärlek' sen första inspelningen och håller än.
Nutida Bandmedlemmar
Peter Ahlberg – Sång
Björn Tauman – Bas + sång
Daniel Magdic – Leadgitarr
Håkan Norlin – Gitarr
Joacim Kallin – Trummor
Joan Alderman – Orgel/Piano + sång
Cecilia Kyllinge – Back-up sång
Värmer upp gör Avestas egna Traci Trexx Midnite Blues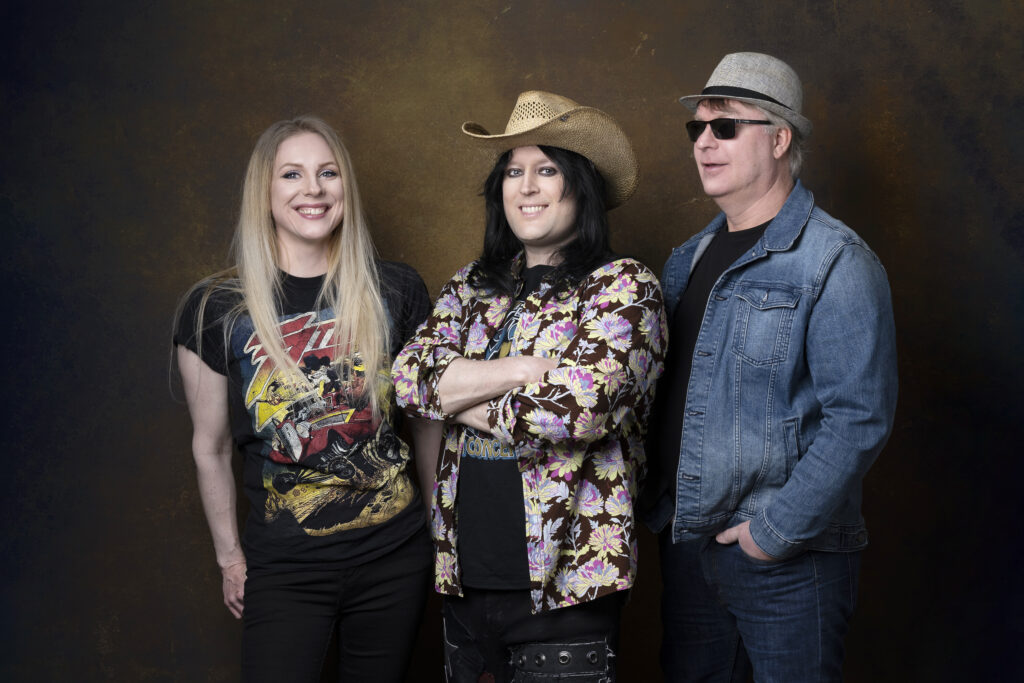 A SWEDISH HARD ROCK BAND BRINGING THE CLASSIC AND PSYCHEDELIC SOUNDS OF TRADITIONAL ROCK'N'ROLL TO A MODERN 21ST CENTURY AUDIENCE.
The rock trio originally began as a solo project instigated by Traci Trexx and his sister, Anna Skoglund (both previously of Vanity BLVD). Drummer Tommy Viklund later joined forces with the siblings to create the up-and-coming line up we recognise as Traci Trexx Midnite Blues. The collaboration exceeded all expectations and soon after writing their first singles "I want you back", "The Last Train" and "Six Feet Under", they teamed up with master producer Jonas Kjellgren in his infamous studio The Black Lounge to record their first full-length debut album – "Blood, Death and Tequila".
Köp biljett:180 kr
15 Oktober – The Commoners (CAN) + Kilimaniaro
Den 15 Oktober hälsar vi The Commoners från Kanada välkomna till Garaget.
Possessing a sound tapped from the oaken belly of a whiskey barrel, The Commoners are a 4 piece Roots/Rock outfit from Toronto, Canada. Offering their own blend of a tried and true musical mixture, the group pepper their sound with high-energy riffs, soulful vocals, and rich harmonies that combine to take the listener on a journey through a Southern-style rock experience.
The group was cobbled together over the course of a decade, restructuring and adapting through numerous obstacles to form the unit as it exists today: Chris Medhurst (vocals/guitar), Ben Spiller (bass), Ross Citrullo (lead guitar), and Adam Cannon (drums). Often joined by their friend, organist Miles Evan Branagh, The Commoners unite under a shared dream: to write, perform, and share music that is an authentic nod to the greats who paved the way before them.
"The Black Crowes are a big influence for us. Derek Trucks, Marcus King, and the Allman Brothers, of course. These are the bands that we aspire to wear on our sleeves as we create our own music."
Channeling their deep respect and admiration for Roots/Rock trailblazers, The Commoners incorporate rhythmic stylings inspired by Motown's groove masters, and emotive vocals akin to Sam Cooke and Otis Redding to capture a sound that is very much of the here and now.
Their 2022 self-titled release is an album that demands attention from the first note. The opening lines, "I scream at the top of my lungs, and stamp my feet, 'til the floor comes undone," immediately inform that a wild ride lies ahead. Recorded in Toronto at RHC Music, and produced by guitarist/producer Ross Hayes Citrullo alongside executive producer Renan Yildizdogan, The Commoners crafted a record which strikes the perfect balance between new and old, fresh yet familiar.
The album's lyrical themes drill into the essence of humanity: love, regret, ambition, and fear. Circling the forever challenge of doubt vs. desire, The Commoners place themselves into the shoes of the everyman. The result? Nine tracks that act as a comfort and companion through all of life's trials and tribulations, with melodic solos, soaring organ, and a punchy rhythm section to drive the messages home. Drummer Adam Cannon says, "Music, like so much in life, is about the exchange of energy," and The Commoner's make more than a fair trade. Striving to present an impactful, memorable, and downright exhilarating live experience that accurately represents their recorded works, the band carries the listener over soaring choruses and group chants, before returning them back to earth in need of a shot of something smooth. You can expect to leave fully satisfied, sweat drenched, and heart-racing, a good time guaranteed—just what we all need.
As a collective, we find ourselves emerging into a changed society, with uncertainty looming and shadowing the future. In their upcoming release, The Commoners remind us that music has a unique ability to heal, a medicine of extraordinary merit, and balm for the soul during dark times. Every major movement in history gave rise to change makers, and The Commoners are taking their stand, here to lead and inspire us all to find a better way.
Värmer upp gör Kilimaniaro från Falun.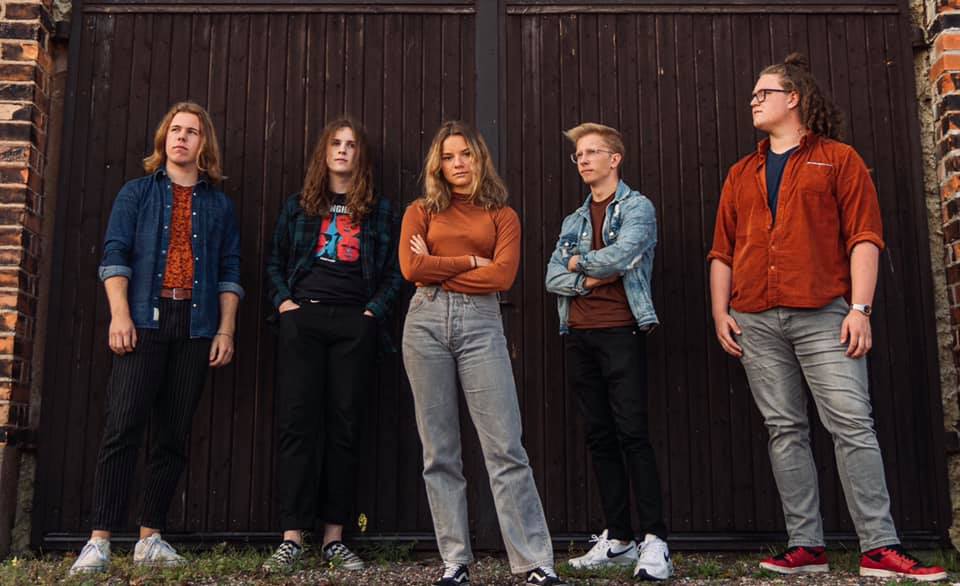 Köp biljett:160 kr
12 November – Rob Coffinshaker + Anamea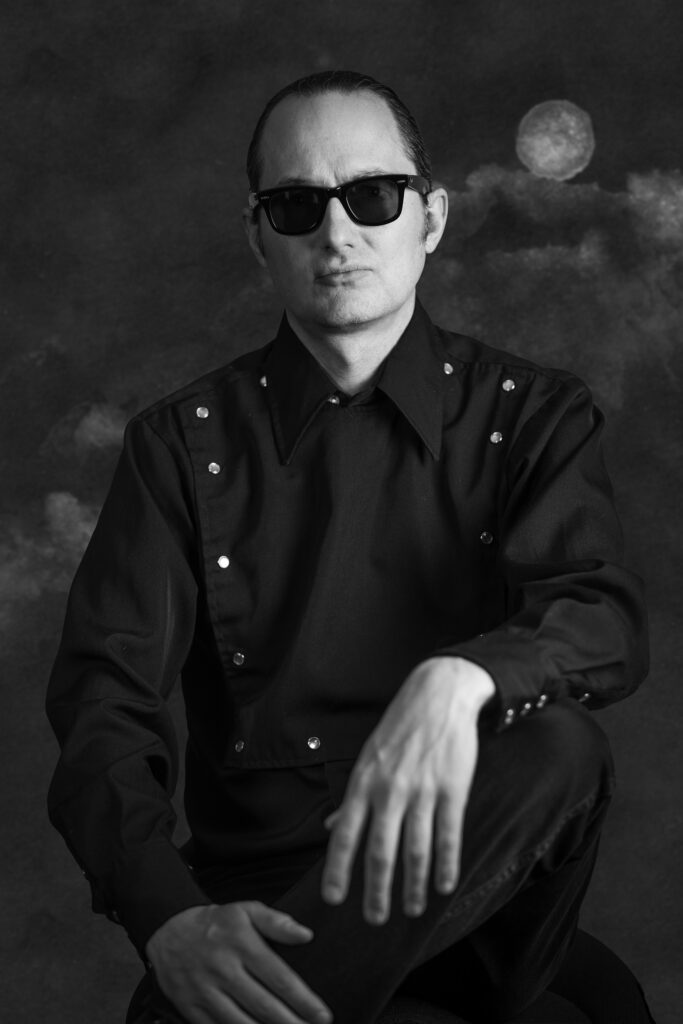 Den 12 November presenterar vi stolt Rob Coffinshaker på Garagets scen.
Rob Coffinshaker begun his career in metalband Gehennah and horror country band The Coffinshakers in the early '90's. With a deep baritone voice his solo work is in
the folk/country tradition leaning towards darker themes like murder ballads and lost love, both own material and covers reflecting his influences.
Som uppvärmare ser vi Anamea från Rättvik.
In the deep forests lives Anamea. She sings with the wild rivers and run with the howling wolves.
På Spotify-listan nedan kan ni lyssna på alla artister som spelat på Garaget sedan starten 2006.
Vi får en del frågor angående medlemskapet, speciellt från personer som inte bor i närområdet. Så här ligger det till: Man måste vara medlem för att komma in på våra arrangemang. Att bli medlem är dock enkelt, klicka på "Bli medlem" här ovan, fyll i dina uppgifter så får du snart ett bekräftelse-mail med information om hur du går vidare. Ni kan då, vilket vi rekommenderar, betala in 250 kr för ett fullt medlemskap till bankgiro 5890-4038 eller swisha till 123 345 36 10. Ni kan också lösa ett "förenklat medlemskap", riktat till er som kanske inte bor i närområdet och/eller bara tänker besöka ett arrangemang i år. Ni får då betala ordinarie biljettpris + 100 kr för det "förenklade medlemskapet". Detta "förenklade medlemskap" kan nyttjas vid flera arrangemang (ni betalar alltså en förhöjd entré på 100 kr vid varje arrangemang ni besöker). Ska ni gå flera gånger så tjänar ni naturligtvis på att lösa ett fullt medlemskap.
Välkomna med er ansökan.