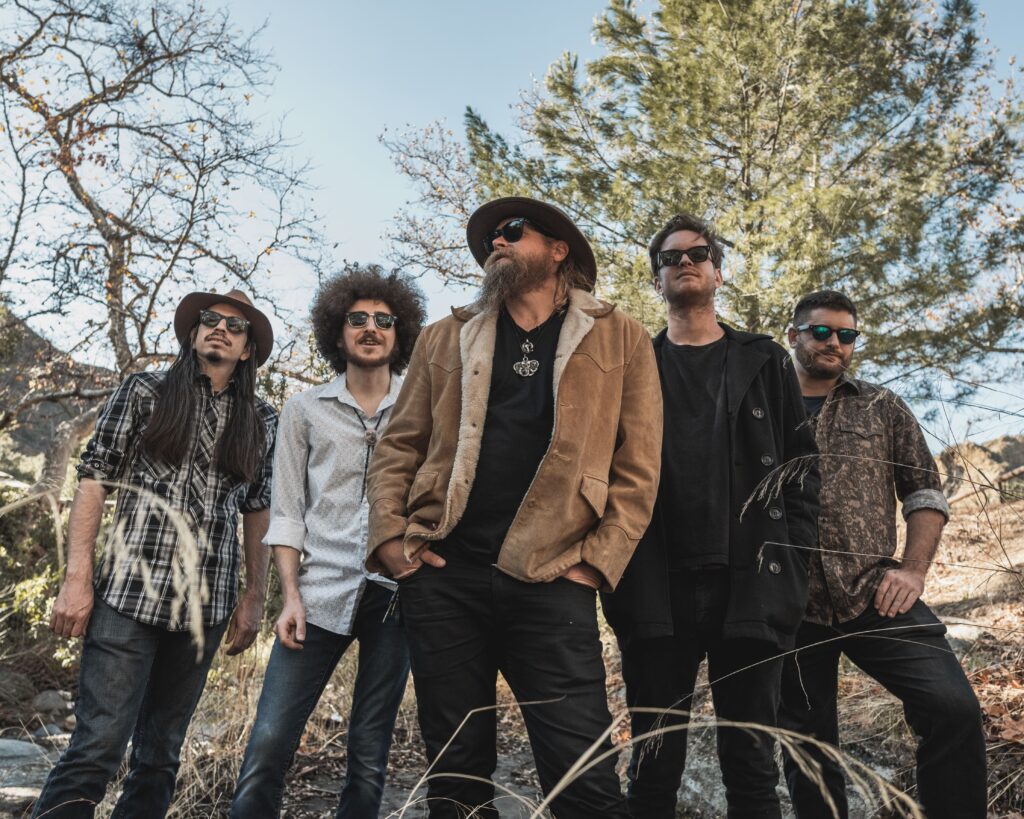 Onsdagen den 8 September presenterar vi Robert Jon & The Wreck på Garagets scen.
With Robert Jon & The Wreck, the Southern rock resurgence is shining brighter than ever before. This blues and country-infused rock 'n' roll quintet have consistently delivered soaring solos, boogieing grooves, and arguably perfect tunes since debuting with 2011's Fire Started. RJTW's latest LP, Last Light on the Highway, provides yet another heaping helping of stellar Southern Blues Rock.
The band have received accolades and rave reviews for years from nominations of "Best Rock" and "Best Blues" and winning the title of "Best Live Band" at the Orange County Music Awards in 2013, to numerous top 10 chart positions. Being praised as "Classic and fresh at the same time," by Rock The Best Music, "Raising the bar for the Southern genre," by Blues Rock Review, and "keeping the history of classic 60's and 70's rock alive for newer generations," by Blues rock legend Joe Bonamassa.
Robert Jon & The Wreck have supported Joe Bonamassa, Buddy Guy, Eric Gales, Living Color, Chris Robinson Brotherhood, Walter Trout, Rival Sons, Robert Randolph, Lukas Nelson & Promise of the Real, The Cadillac Three, Black Stone Cherry, Devon Allman, Billy Sheehan, Sturgill Simpson, and many more.
Robert Jon & The Wreck is comprised of Robert Jon Burrison (lead vocals and guitar), Andrew Espantman (drums and background vocals), Steve Maggiora (keyboards and background vocals), Henry James (lead guitar and background vocals), and Warren Murrel (bass).
På grund av Coronaviruset så är Supersuckers uppskjutet till den 13 Maj 2022. Köpta biljetter gäller!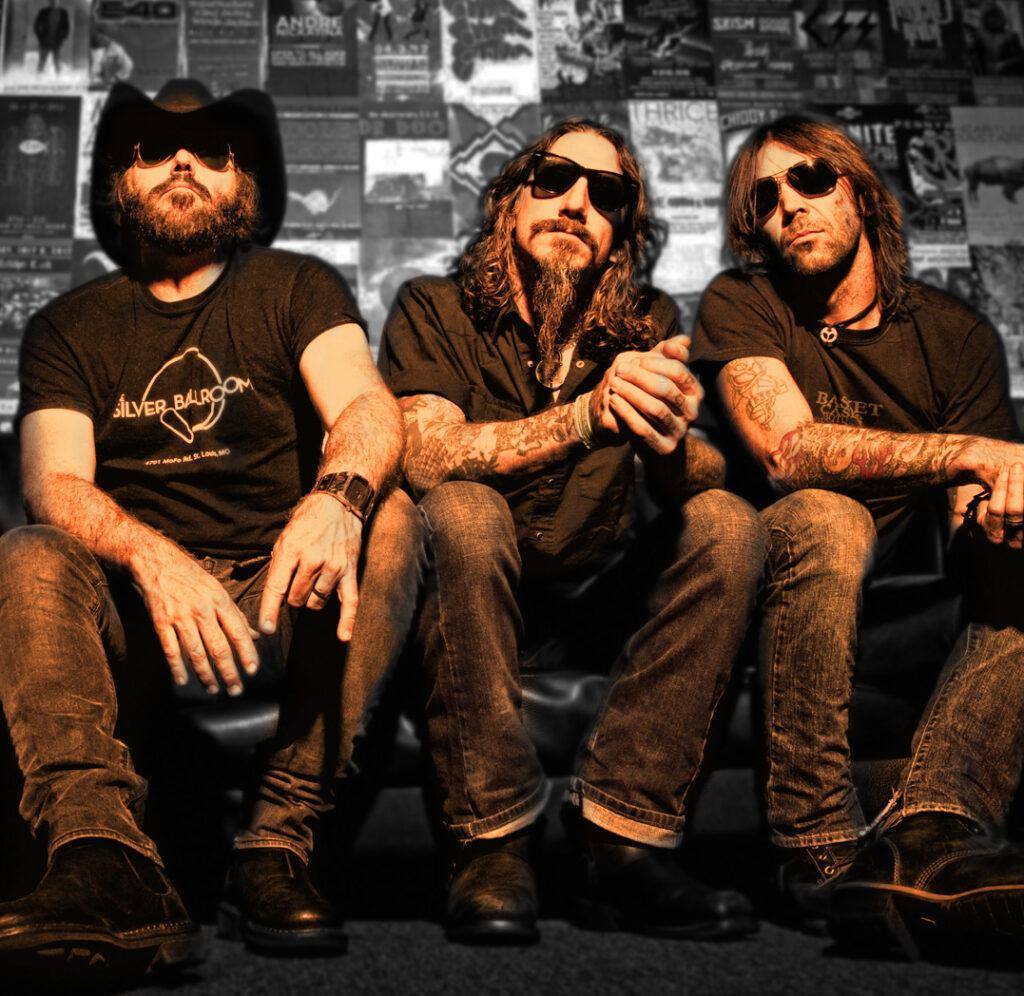 Den 13 Maj, 2022 presenterar vi stolt Supersuckers välkomna till Garaget.
If you don't like the Supersuckers, you don't like Rock-N-Roll.
-Lemmy Kilmister from Motorhead
"You've heard our name, you've seen our records, our t-shirts and our stickers. We're probably the favorite band of someone you know and yet maybe we're still a mystery to you. Well my friend, that's okay, you're at the right place to get to know the greatest rock-n-roll band in the world, The Supersuckers."
"And the next time you see the 'Supersuckers' name, whether it's in the record store, online somewhere, or on the marquee at your local rock club, know that there's some quality, honest, ass-kicking, hard working individuals behind it all trying to make your life a little better through the "Evil Powers Of Rock-n-Roll" (and the occasional detour into the country music, of course) and we'd love nothing better than to have you there with us as! Just remember to wear clean underwear, because we're gonna rock your pants right off of you."
– Eddie Spaghetti, Rock Guy
The Supersuckers
They played my birthday party. They rock!
-Eddie Vedder from Pearl Jam
One of the few outfits that can call itself "The World's Greatest Rock 'n' Roll Band!" and actually get away with it, the Supersuckers eat Marshall stacks and cowboy hats and s**t out high-volume ass-kickery, Motörheading country music and Willie Nelsoning garage-punk better than virtually anyone else, ever.
– Philadelphia Weekly
Som uppvärmare ser vi Avestas egna King Hobo Deathmachine.
-Support Your Local Hobo-
Köp biljett: 240 kr
På Spotify-listan nedan kan ni lyssna på alla artister som spelat på Garaget sedan starten 2006.
Vi får en del frågor angående medlemskapet, speciellt från personer som inte bor i närområdet. Så här ligger det till: Man måste vara medlem för att komma in på våra arrangemang. Att bli medlem är dock enkelt, klicka på "Bli medlem" här ovan, fyll i dina uppgifter så får du snart ett bekräftelse-mail med information om hur du går vidare. Ni kan då, vilket vi rekommenderar, betala in 250 kr för ett fullt medlemskap till bankgiro 5890-4038 eller swisha till 123 345 36 10. Ni kan också lösa ett "förenklat medlemskap", riktat till er som kanske inte bor i närområdet och/eller bara tänker besöka ett arrangemang i år. Ni får då betala ordinarie biljettpris + 100 kr för det "förenklade medlemskapet". Detta "förenklade medlemskap" kan nyttjas vid flera arrangemang (ni betalar alltså en förhöjd entré på 100 kr vid varje arrangemang ni besöker). Ska ni gå flera gånger så tjänar ni naturligtvis på att lösa ett fullt medlemskap.
Välkomna med er ansökan.